How to Combine Videos on Youtube with Windows/Mac/Android/iOS Devices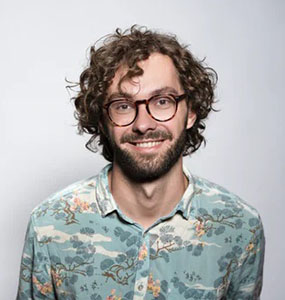 Joshua Hill
There are different ways of creating your video. You may choose to take the videos all by yourself or cut, trim, and merge pre-existing videos to suit your purpose. YouTube is the largest video repository in the world. Regardless of what movie ideas you have, you can find something similar on YouTube. You may wish to merge YouTube videos to serve as instructions to others or simply entertain your viewers. We explain how to combine videos on YouTube in 2019.
Part 1. Can I Combine Two Videos on YouTube?
Merging videos directly on YouTube used to be possible until September 2017 when YouTube upgraded to a new version. This brought new features and led to the removal of the free video merging feature to the paid version of YouTube. Many YouTubers are still angry that the free feature is no longer available to them. You may not be able to merge videos directly on YouTube but there is a way around that. We will look at how to combine two videos into one on YouTube.
Part 2. How to Combine Videos on YouTube
Since there is no way to combine videos directly on YouTube, the alternative is to download the separate videos and merge them. Typically, you use the YouTube Downloader app to download the videos and use a video merger software to merge the videos. Below is a list of five best video merger software you can use.
How to Combine Two Videos on YouTube for Windows
Tons of software can be used to edit and merge videos on Windows pc. We have listed five Windows video editors that you will find very effective.
HitPaw Video Editor
Adobe Spark
Xilisoft Joiner 2
Microsoft's Simple Video Trim & Merge
Format Factory
How to Combine Videos on YouTube 2018 with HitPaw Video Editor
HitPaw Video Editor is professional video editing software that makes the creation of videos easier and more flexible. It can be used for preparing videos for presentations, teaching, and home movies. HitPaw Video Editor can be used to split, merge, cut, rotate, and mix videos. The software is compatible with Windows. Follow the steps below to use HitPaw Video Editor to merge YouTube videos.
Tip

The YouTube videos to be merged must have already been downloaded on your PC using YouTube downloader.
Download and install the HitPaw Video Editor software on your Windows 10.

Launch the software on your pc. Drag the YouTube videos you want to merge from the file location onto the video timeline on the HitPaw Video Editor window.

Order the videos on the timeline based on your needs and click the "Export" button.
How to Combine Multiple Videos into One on YouTube for Mac
Due to differences in the Mac platform requirement, not all Windows-compatible video editors can work on Mac pcs. The list below highlights 5 top-rated video editor software that can be used for merging videos on Mac.
Shotcut
VideoGO
Video Joiner for Mac
Kdenlive
MP4Joiner
How to Use Shotcut Video Merger
Shotcut Video Editor is one of the best video merging software for Windows 10 users. You need to already have the needed YouTube videos downloaded on p before you use the software.
Download Shotcut for Windows 10 on the official website and install the software on your Windows 10 pc.

Launch the software on pc. Click File > Open File to choose the first video needed for the merging. Drag the video into the timeline below.
To pick the second video, repeat Step 2. As you drag the second picture to the timeline below, be sure to align the edges of both video clips.
Use any of the transitions options you like and click Preview to see how the new video would look.
Once you are satisfied with the video, click File > Export Video to save the merged videos. You may still adjust some settings before saving the merged video.
How to Combine 2 Videos on YouTube for Android and iOS Phones or Devices
There may be a need to merge YouTube videos so you can give instructions or simply share your creativity with friends. Using a video merging app on your phone makes it easier to achieve this on the go. There is no need to use the internet except when sharing the videos. No need to carry your pc along. Below is a list of the top-rated apps for both Android and iOS mobile phones.
Adobe Premiere Clip
Video Merger
VivaVideo
VideoTrim
FrameBlast
How to Combine Videos on YouTube with Adobe Premiere Clip
This is one of the best video editing tool that is available on Android and iOS platforms. It is very easy to use so you can create a movie of your own in just a few minutes. The description below shows how to use Adobe Premiere Clip on iPhone. Android users can also follow the same process to merge YouTube videos.
Download and install Adobe Premiere Clip from the app store.
Launch the app and click on the top right plus button to begin a new project.
Select My iPhone and go to your videos folder. Select all the videos you want to merge and click Add below the screen.
You will be prompted to choose between Automatic or Freemode. Choose Freemode because it offers more tools for customizing the videos. After choosing Freemode, the selected clips will align on the timeline.

Drag each clip to reorder them to suit your preference. Click Save to effect the merging. You can choose to save in the local file folder or on cloud storage. Saved projects can be shared in one click.
Conclusion
Merging videos directly on YouTube is no longer available for now. However, the presence of both online and offline video editors give ideas on how to combine 2 videos on YouTube, after the videos have been downloaded from YouTube. With a user-friendly interface, HitPaw Video Editor is highly recommended as it can make your videos more sompelling easily.
FAQs about How to Combine Two Videos into One in YouTube
Can I upload multiple videos to YouTube at once?
There is no way you can upload multiple videos at once on YouTube. You may choose to upload more than one video at a go but you will find that the videos will be uploaded one by one. The videos are uploaded based on the order of selection. Whether you open multiple tabs or not, the videos will still be uploaded in this manner.
How many videos can I upload on YouTube?
The maximum space available for uploading YouTube videos is 128 GB. YouTube can also support videos with a maximum of 11 hours run time. You can upload unlimited numbers of YouTube videos every day as long as you are still within the 128 GB free space. However, there is a tendency of having lower views as you upload more videos.
What is the best app for combining videos?
There is no one-cap-fits-all answer to this question. Many good videos combining apps are available for different devices. Some apps only support smartphones. Some support Windows and Mac pcs only. Some have guides on how to combine multiple videos into one on YouTube. Simply try any of the apps we recommend above to find the one that is best for your device.