How to Convert Video to Gif (Ways You Must Know)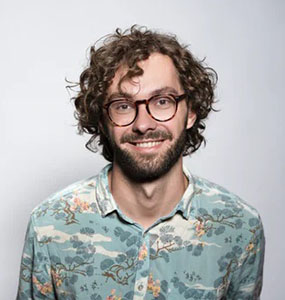 Joshua Hill
These days, GIFs are very popular and are almost found on all sorts of content available on the internet. Therefore, they are an integral part of digital marketing. However, have you ever thought of converting video to GIF? It is an extremely fun and interesting process. Moreover, there is a number of apps available to do so. If you want to know more about it, read the article.
1. Convert Video to Gif with HitPaw Toolkit: The Best Way
The best way to convert video to GIF is by using HitPaw Toolkit. It can help you convert a video to an animated GIF with ease and free to use.
Steps to Use:
First of all, download and install HitPaw Toolkit on your laptop or PC from their official site for free.

In the next step,choose Video to GIF features and export the file from your computer you want to convert to GIF.

Choose the part of the video you want in a GIF by selecting time. To do so, simply use its drag and drop feature.

After you are done with editing, click on the preview button to view GIF. Click on the Next button and select its quality to download the GIF finally.
2. Convert Video to Gif Online
In case you are wondering how to convert Instagram video to GIF or YouTube video to GIF, there are numerous ways to do so. In this section, we will explain how to convert video to GIF:
2.1.Giphy:
Without a second thought, Giphy is the biggest online GIF platform. It is not wrong to say that Giphy is the king of GIF sites. The main reason for its skyrocketing popularity is because it is easy to use. Moreover, it also supports sound.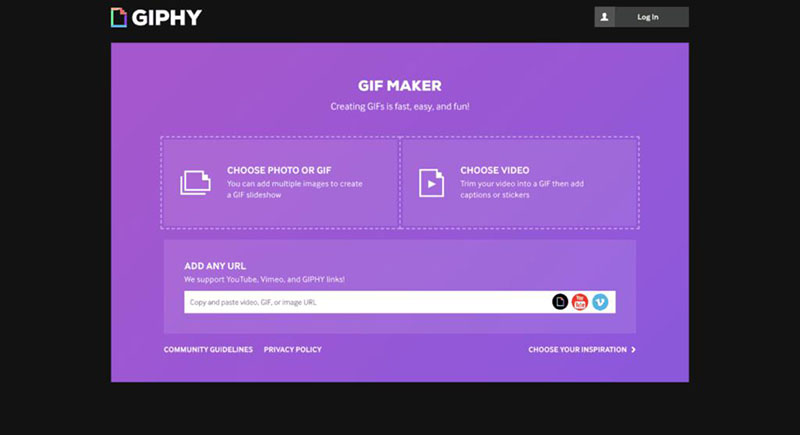 Go to the official site of Giphy.
To convert a video into a GIF, you can either copy-paste the video's link or just upload it from your PC.
Make all the necessary changes to create a GIF, and then click on the Create GIF button when you are finished.
2.2.Ezgif:
The next online tool to convert a video to GIF is Ezgif. This online tool lives up to its reputation and gives great outcomes. Because it is a web based service, therefore, you may not have access to it when operating in a remote area or with a poor internet connection. It is available for both Windows and Mac users.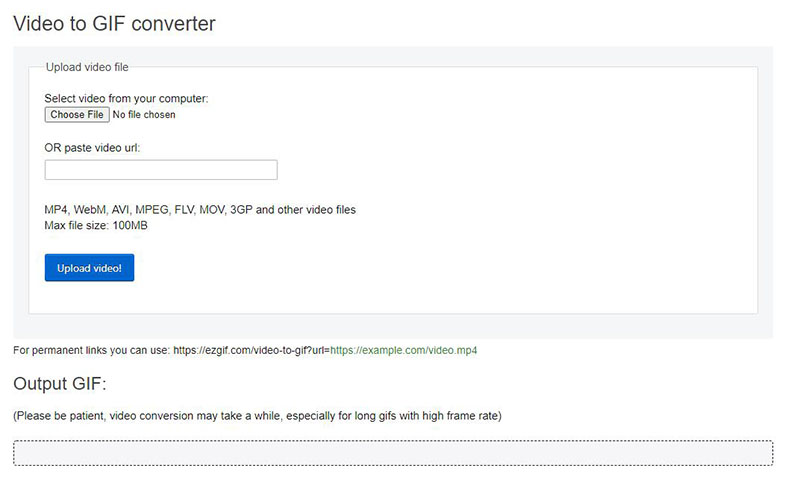 Go to Ezgif's official website.
Upload a video from your PC by clicking on the Choose File option or copy-paste the video URL in the box.
Once you are done, export your GIF.
2.3.Imgur:
Imgur is a big giant in the visual media space community and can create outstanding GIFs from videos. It shows many similarities with Giphy GIF maker and comes with an option of start and stop time. Imgur comes with captions that look like closed captions on television shows. However, sometimes you will need to resize your GIF to be small enough for social media posts.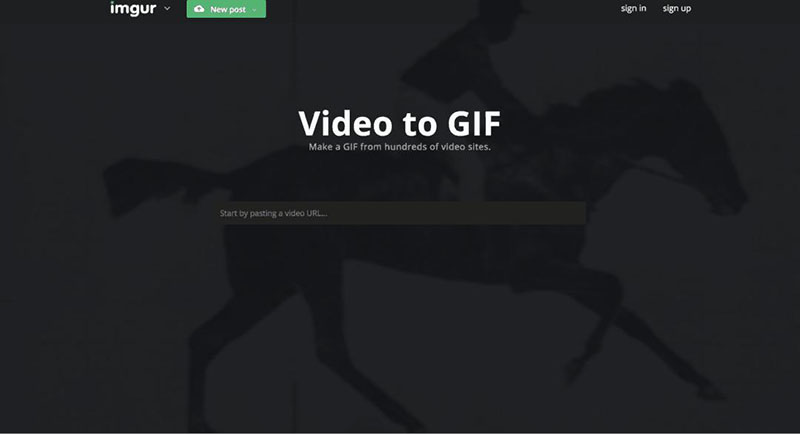 After going to the official site of Imgur, paste the video URL, or upload a video.
Now it's time to edit your video to make a GIF.
Once you are done with editing, click on the Create button to make a GF.
2.4.Zamzar:
Zamzar is another excellent online tool for creating your own GIFs. There is no need to worry about storage limits on your device or incompatibility issues as it is a web-based service. By using Zamzar, you can easily convert any video into a GIF file.

Open Zamzar's official page.
Either upload a video or copy paste the URL of a video.
Now it's time to choose the GIF format.
Once you are done, click on the Convert Now button to convert a video file into a GIF.
2.5.Convertio Online:
Lastly, we have Convertio Online on the list. This resourceful online video converter comes with a long list of conversion sections. You can change almost 37 video formats into a GIF picture. However, for some users, it may not be much comfortable.

Click on their official site link to go to their web page.
From there, either upload a video or copy-paste it's URL in the box.
Select the video format in which you are uploading a video from the options.
Once you are done, save the file to use later.
3. Convert video to gif Photoshop: the Professional Way
You can also use GIF Photoshop to convert video to GIF. There is no need to worry about converting video to GIF Photoshop, as in this section, you will find your answer.
Before doing anything at first, you need to open the video file you wish to convert to GIF. You can either press Control-O or go to File > Open and choose your required file.

Once a video file is converted into a GIF Photoshop, the size of the file will increase. Because, in general, GIF will take more space than a video. Therefore, you have to decrease its size before exporting it to GIF format. Click Alt-Control-I to change its size.
Now it's time to convert the video to a GIF Photoshop file. Open files > Export > Save for Web or click Alt-Shift-Control-S and choose your GIF.

Edit the GIF to your liking from its settings.

After that, save it as a preset and click on the icon from the top-right corner, and choose Save Settings.
Lastly, press the save button and choose the pace where you want to save it.
4. Convert Video to Gif Android/iPhone
The best apps to convert video to GIF android and iPhone are:
4.1.Gif Me! Camera
Gif Me! The camera is designed with an easy interface by keeping in mind novice and beginner users. It comes with various features like filters, special effects, and other fun elements. Gif Me! The camera is well-engineered and is therefore quite easy to use.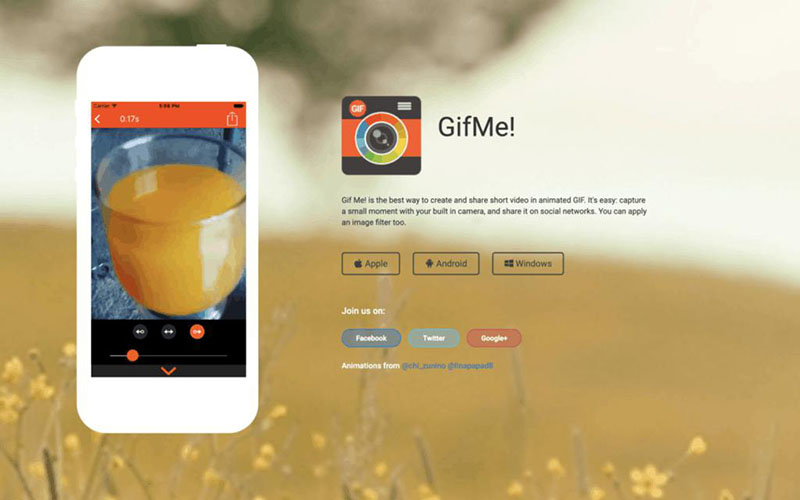 Go to your PlayStore or iStore and download Gif Me! Camera app.
Once it is downloaded, install the app on your phone.
Now upload a video that you want to convert into a GIF.
After you are done, save it on your phone or share it on social media.
4.2.ImgPlay – GIF Play
Next, we have ImgPlay on the list, which is another fun app to create GIFs. It comes in various canvas sizes and depends on what you are posting. It comes with an extensive collection of features as a collection of static stickers, filters, animated stickers, and much more. This app is available for both Android and iPhone users and comes in a free version.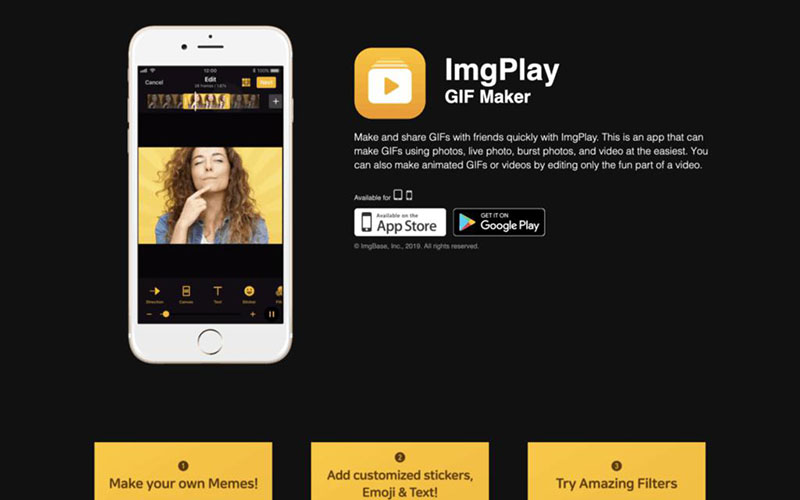 Download and install ImgPlay – GIF Play from PlayStore for android users and iStore for iPhone users.
Upload your video, which you want to convert into GIF, and edit it.
Finally, save your GIF on your phone.
4.3.GIF Maker
GIF Maker is another great option that is available for all mobile devices. Not only is it free to use, but it can also create excellent GIFs from beautiful moments from your device. It gives you an option to adjust GIFs with stickers, frames, filters, music, contrast, effects, and much more.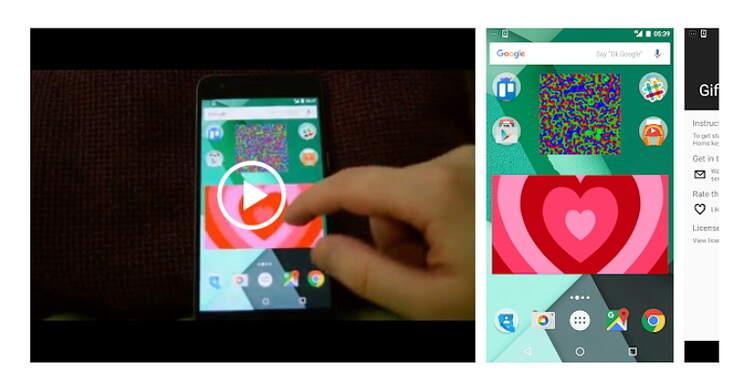 Download GIF Maker on your phone and install it.
Now edit your video into GIF and save it to your phone.
Conclusion
You can easily convert video to GIF as there are numerous ways to do so; you can either do it using online software or download an app. However, the best option available to you is HitPaw Toolkit.