Top 10 FLV to MP4 Converter (Free & Paid)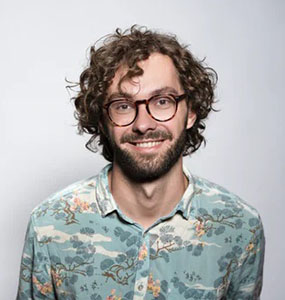 Joshua Hill
It is quite normal to convert Flash Video content (FLV) to MP4 as MP4 is one of the popular video formats. But how do I choose among FLV to MP4 converters? This post sums up the top 10 FLV to MP4 converter tools for you.
Part 1. 6 FLV to MP4 Converter Free
Besides, if you would like to try free FLV to MP4 converter, then this part is written for you. We will introduce 6 free FLV to MP4 converter tools.
1. HitPaw Video Converter - The Easiest .FLV to MP4 Converter
Supported system: Windows 10, 8.1, 8, 7, Vista and XP, macOS
Price: $0
HitPaw Video Converter is a professional free desktop video converter tool, and it helps you with a variety of video and audio conversions.
Pros:
It is completely free.
HitPaw Video Converter supports more than 1000 formats of conversion, so you can convert to almost whatever format you want.
You can choose various output forms, including video form, audio form, web form, device form.
It is very fast in processing the conversion, faster than most other video converter tools.
Bulk to convert all your media files to the formats you want at one time.
Cons:
It is only a converter which does not include an editing feature.
2. AnyConv - A Beginners' FLV to MP4 Converter Online
AnyConv is a free file converter online, and it is particularly designed for beginners, so you won't need to worry about learning to use the software at all. AnyConv can convert images, docs, videos, and audio files for you with ease.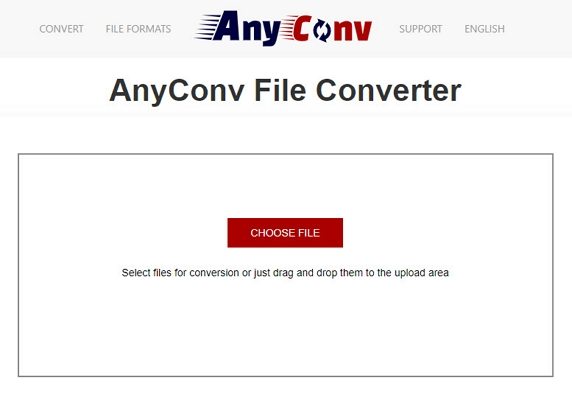 Pros:
AnyConv is 100% free to use.
Although it is an online tool, you can get customer support from the team if you ask for help.
You can convert to around 300 file formats using AnyConv.
You don't have to download any software or sign up to use the tool, and it is very convenient.
Cons:
It allows up to 50 MB of file size processing.
Downloading and converting a video from URL is not allowed yet.
3. Online UniConverter - A Professional Online FLV to MP4 Converter
Online UniConverter is an all-in-one video converter, with which you can easily convert between video formats and audio formats. What makes people surprised is that it make a balance between simplicity and features.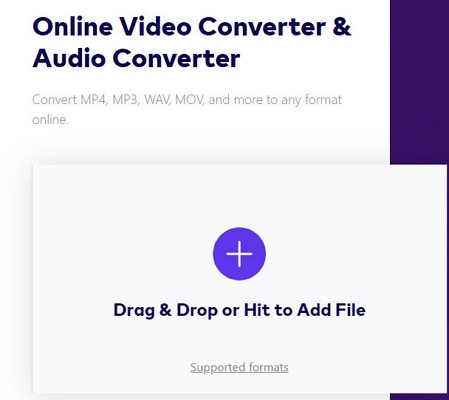 Pros:
The online service makes it easier and quicker to convert FLV to MP4.
It is free to use converting features.
You are free to check what formats are supported by the online tool.
Cons:
It takes a while to upload and convert a larger file size.
It requires to sign up to further use the Online UniConverter tool.
4. Freefileconvert.com - FLV to MP4 Converter Online Free No Limit
Freefileconvert.com is the most popular file conversion tool online that lets you convert files into different formats. It is very intuitive to use the tool as there are only 3 steps to do and your work is done.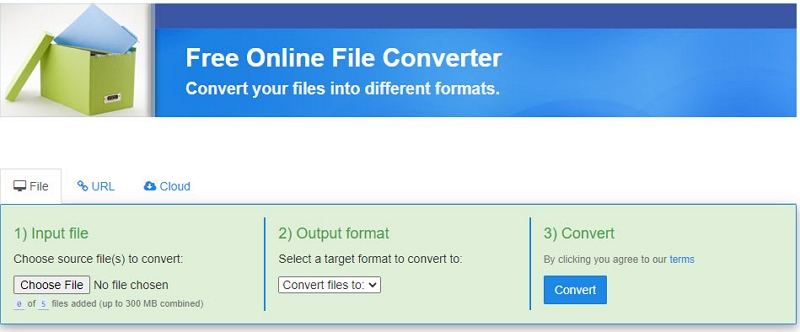 Pros:
Fileconvert supports more than 8,000 different conversion combinations, so it can convert almost all file formats.
All you need to do is simply 3 steps: upload the file, choose format, and convert.
It does all kinds of conversions: ebook convert, video convert, audio convert, archive convert, etc.
It is free to use as a web-based tool.
Cons:
You will need to register and log in to check your recent usage chart.
It takes a longer time to convert large file size
5. Video.online-convert.com
If you are looking for a software to convert FLV video file to MP4 video file, then you would not want to miss video.online-convert.com, which is a powerful online tool that helps you convert almost everything you need.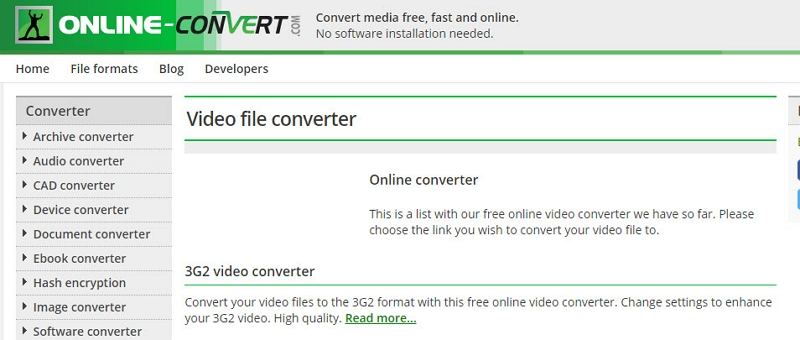 Pros:
This is an online tool, so no software installation is needed.
There is a clear user interface on the website, so you can find the function you would like to try easily on the left.
You are allowed to configure the detailed settings for your conversion
It is free.
Cons:
There are ads on the website.
Processing large files is laggy.
6.Videoconverter.com
Videoconverter.com is well known for its ability to deal with file conversions. Meanwhile, it is a reliable and safe tool for people who concern about security and privacy.

Pros:
It is free, reliable, and safe.
It is very easy to convert FLV to MP4, with just 3 clicks.
You will be able to set up the output files as you need.
You can upload files from Dropbox using this tool.
Cons:
For unlimited file size uploading, you will need to download and install the desktop version.
The online tool doesn't allow batch upload files.
Part 2. 4 Best Paid FLV Converter to MP4
There are lots of video converting tools, paid or free. And the paid software can offer you better performance and experience. Check the 4 best-paid FLV converter to MP4.
1. Filmora - Professional Video Editor with FLV to MP4 Video Converter
Supported system: Windows 8, 8.1, 10 (64Bit), macOS
Price: US$89.99/year
Many people would know Filmora for its ability to easily edit videos and images.as a professional video editor, Filmora also allows you to convert files, such as FLV to MP4. Also, it has features like audio compression, transitions, text, auto-correction.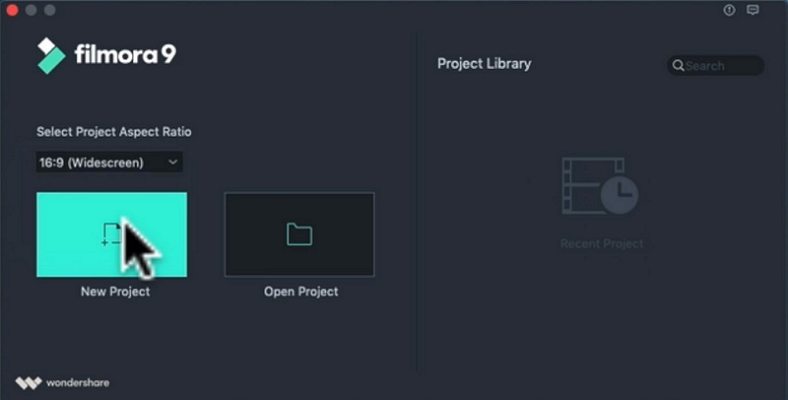 Pros:
Filmora is beyond your expectations as it features a large number of functions for video editing and exporting.
Although it comes with lots of features, it is also very simple to use.
It has a lot of users around the world, with great user reviews.
It has a free trial version.
Cons:
It has a watermark in the free version.
The price is a bit higher, compared with other software.
2. Adobe Premiere
Supported system: Microsoft Windows 7 with Service Pack 1 (64 bit) or Windows 8.1 (64 bit), or Windows 10 (64 bit); macOS
Price: US$20.99/month
Whoever works in video editing or not knows Adobe Premiere. Some people have been using this software for a long time, while others have heard of it many times. Adobe Premiere is no doubt an excellent software to edit videos and audio files, convert files with lots of functions.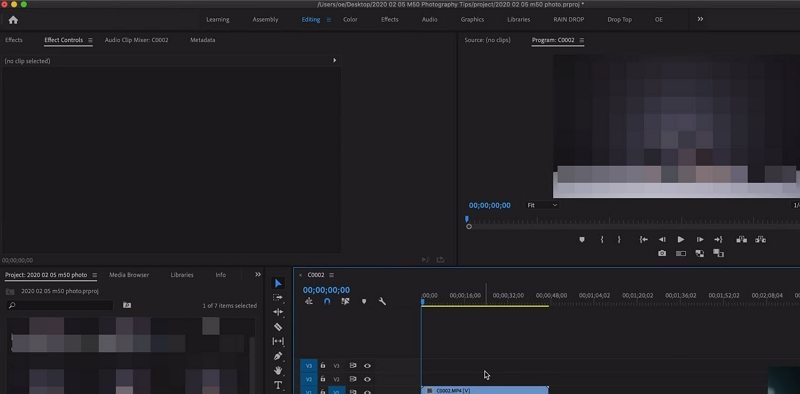 Pros:
Adobe Premiere is an extraordinary professional, and it will process your files perfectly.
It guarantees you with plenty of video editing and converting features that you can't imagine.
It allows you to configure the settings for output files.
Cons:
It has high requirements for your computer system hardware.
Sometimes the program may get crashing due to unknown bugs or lags.
It would be too much for you if all you want is a video converter.
3. Uniconverter
Supported system: Windows 10/8/7/Vista/XP; macOS
Price: $39.95/year
Uniconverter is also developed by Wondershare. Uniconverter contains editing, converting, downloading, recording, merging, compressing, and sharing features in one software. So it would be just a piece of cake to convert FLV to MP4.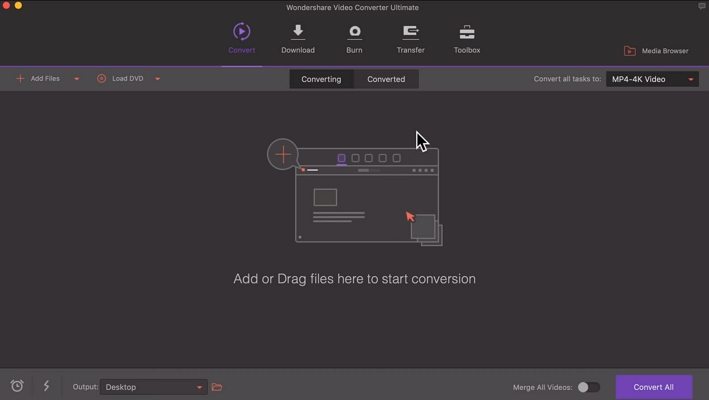 Pros:
Wondershare uniconverter supports converting more than 1,000 formats.
It is 30X faster to converting and processing your requests, without damaging your video quality.
It is as easy as pie, and you can use the software even if you are not tech-savvy.
Wondershare software provides you with great customer service, so you can ask for help anytime you need it.
Cons:
The trimming feature is acting abnormally sometimes.
Some files from Apple devices are unsupported to convert.
It is sort of expensive.
4. Movavi
Supported system: Windows 10, 8, 8.1, 8; macOS 10.10 or higher
Price: $39.95 per year
Movavi is a great option for a video editor and video converter. Furthermore, it helps you extract audio from video files so that you can save the audio files to your computer.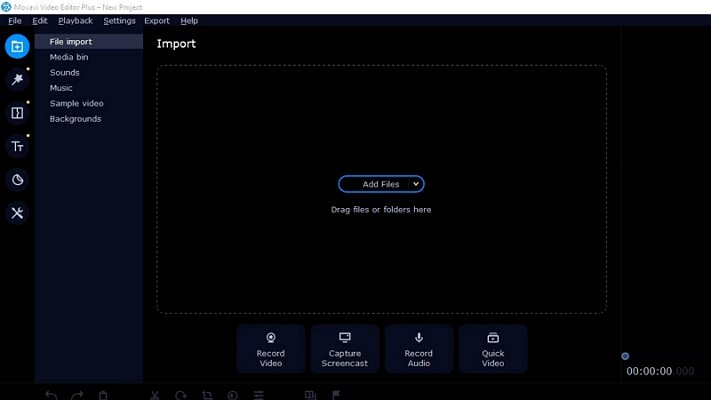 Pros:
You will have access to more than 100 formats with Movavi.
It is smooth and user-friendly to learn and use.
You will be able to convert your files and save them on any device.
You can rotate, stabilize, and crop your video files using this software.
Cons:
It lacks some features such as downloading videos online.
The free version doesn't allow you to try all the features, and you will have to buy to enjoy full functions.
Final Words
So this is it. If you are seeking a tool to convert FLV to MP4, then this article is right for you, as it introduces the top 10 FLV to MP4 converter tools, paid and free, the desktop version and online tool. You can find whatever the best one for yourself. For free FLV to MP4 converter, we recommend you use HitPaw Video Converter which is the only free desktop free video converter.