Top 3 Free YouTube to MP3 Converters For Online & Desktop
Two of the most popular forms of entertainment in the world are YouTube videos and MP3s. It's been said that there is so much content on YouTube that it would take at least a few hundred years to watch everything on the video giant's platform. Many videos have soundtracks, songs, background noise that are entrancing, and users wish they could have those sounds on their phones to listen at any time and anywhere without having to watch the video. One way to accomplish this desire is to convert a YouTube video to an MP3.
The practice of converting YouTube videos to MP3 files is quite common. There are many YouTube MP3 files to download, and even better, for free. However, not all conversion software is created equally. Here, we list top three free YouTube to MP3 converters to talk about that users should use. Well, before we introduce the free YouTube conversion sites, it is essential to understand something important of YouTube to mp3 video converters.
Benefits of YouTube To MP3 Video Converters
It allows you to access to audio content at anytime and anywhere.
Fast downloading speed and audio quality. Many converters offer various resolutions to personalize their download.
Download batching. Users can download more than one video at a time, such as an entire playlist.
The youtubeMP3 converter is the most common name and website used for sharing social content online. There is a broad range of movies available here in terms of the interest of the users.
What Are the Benchmarks of A Good Converter?
Conversion Speed:
Who wants to use a converter that takes ages to make the magic happen? This is a top priority but truthfully, it is not the number one factor.
Conversion Quality:
Quality of the conversion is the top priority. When users go through the conversion and compression process, the quality of the audio can be lost. As a result, users get distorted noise instead of the clear sound they were hoping for and sadness ensued. To avoid this issue, users should choose a YouTube MP3 converter that protects the original quality of the audio.
Conversion Formats:
The best converting sites offer multiple formats such as Mp3, Mp4, M4A, 3GP, WEBM, and more.
Now please keep reading, we're finally getting to the part you've likely been waiting for this whole time: the video converters!
Free Desktop Youtube Mp3 Downloader (Download Needed But All-in One Way)
HitPaw Video Converter is truly one of the best YouTube to mp3 sites. It has an incredibly easy to use platform, where all you need to do is drag and drop your video to the program. You can also import multiple videos at a time.
It is a free converter that enables you to convert to more than 1,000 video and audio formats. Another feature it has is resolution settings. Any resolution you want, you can select, and it will convert accordingly.It has a beautiful interface and design layout, making it one of the best YouTube converters to mp3.
How to Convert YouTube Video to MP3 Using HitPaw Video Converter:
Step 1: If you haven't installed the software, then download and install HitPaw Video Converter on your computer from the official website.
Step 2: Open HitPaw Video Converter, and then drag and drop the file you want to convert.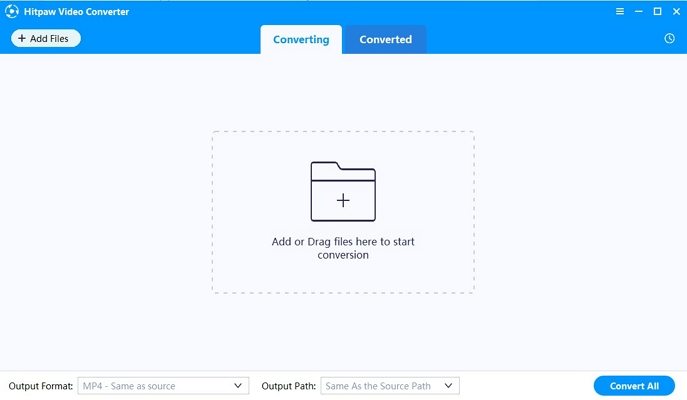 Step 3: After that, click the Settings tab to choose the output format and other configurations.
Step 4: Click on Audio > MP3, and choose the audio quality.
Step 5: Click on the Convert button or Convert All button
Step 6:All you need to do is wait until it finishes. Click on the Converted tab and you will be able to check all the converted files.
Free Oline YouTube to MP3 Converters ( No Download Required)
1.Download4.cc
Download4.cc is another great youtube to mp3 converter option. What makes this site a popular option to use is that it searches all downloadable formats for the user. A standout feature of this site is that it has a section dedicated to TikTok videos. For those not used to the TikTok app, it walks you through each step, and even shows you how to download it without the traditional TikTok watermark. The best part of all is that this product is safe and 100 percent virus free. 
How to Convert YouTube Video to MP3 Using Download4.cc:
Step 1:Open the details page of the video you want to download on the computer's browser and copy the link. Or you can click on share and select copy link (recommended).
Step 2:Then open download4.cc in the browser, paste the copied link in the input box at the top of the page, click Download, wait a moment, download4.cc can analyze the corresponding video download link.
Step 3: Download4.cc will display the download links of all the analyzed videos, audios and silent videos, which can be selectively downloaded.
Step 4: Right click the mouse button on the download button and select "Save Link As" to save the video (we recommend using this method, please do not click the download button directly).
2. Youtube Downloader
Last but certainly not least, Youtube Downloader is a site for users who like simplicity when they convert YouTube video to mp3. As seen above in the diagram, users can simply follow the steps on the site for easy conversion, which just requires a quick link copy and paste. This site also includes a Facebook Downloader, a unique feature to this site where users can convert videos they like from Facebook into video or mp3 format. A downside to this site is that it only allows one download at a time, but for many users, that is all they need.
How to Convert YouTube Video to MP3 Using Youtube Downloader:
Step 1:Head to Youtube Downloader official site and paste YouTube url or enter keywords into the search box.
Step 2:Choose output MP4 or MP3 format you want to convert and click 'Download' button.
Step 3:Wait until the conversion is completed and download the file. Very easy and fast.
Is It Illegal to Download Audio from YouTube To Mp3?
According to YouTube's terms of service (TOS), you may access content for your information and personal use. However, when you want to download content, you can only do so if the video has a "download" link displayed for that content.
In another word, converting and downloading copyrighted content is illegal unless you have permission from the owner of the video. Likewise, if the video has an official download link or it's in the public domain, you're free to download the video. 
Conclusion
Final Verdict In a world where people need quick-acting software and audio for so many things, it is a no-brainer that only the user can decide which one is best for them. Sure, anyone can tell someone which program they like best and give all sorts of reasons for their particular YouTube MP3 site, but at the end of the day, if it doesn't work for that other person, then what's the point? From HitPaw Video Converter 's beautiful interface and variety of options, to Yt1's straight-to-the-point approach, there is a video converter to match everyone's preferences.