Is There iMovie for Windows? What's the Best iMovie Alternative for Windows
Due to all the technological advances these days, it has become very easy to capture high-quality videos. However, in case you hope your video to look like a professional video, then you have to spend some time editing it. All you need for this is good editing software. For Mac users the best option is iMovie. However, do you have any idea about some good softwares for Windows? Read the article to find out more about it
1. Is there iMovie for Windows?
No, unfortunately, there is no iMovie for Windows. iMovie is the first and the ultimate choice of iPhone users when it comes to video editing. In case you are a Windows user, you have to find an iMovie alternative for editing your videos. Therefore, there is no way to download iMovie for Windows.
2. iMovie for Windows 10: Best 10 Alternatives
Here is a list of 10 best iMovie alternatives for Windows 10:
1. HitPaw Toolkit
The best alternative of iMovie for Windows 10 is HitPaw Toolkit. HitPaw Toolkit is a convenient option to do the job. It is 100 percent secure with no risk of viruses and no ads. Moreover, it allows you to trim your videos as you want.
Features:
It has an extremely comprehensive graphic interface which is easy to learn and understand.
It provides support to a wide range of audios and video formats.
Moreover, it also provides 12 easy-to-use video editing tools.
2. Movavi Video Editor:
Movavi Video Editor is almost similar to the iMovie that comes with everything and is like a creator's lounge. Many people believe that Movavi is the best alternative of iMovie for Windows 10. Although it has a little different interface than Apple's iMovie, still it is worthy of investing.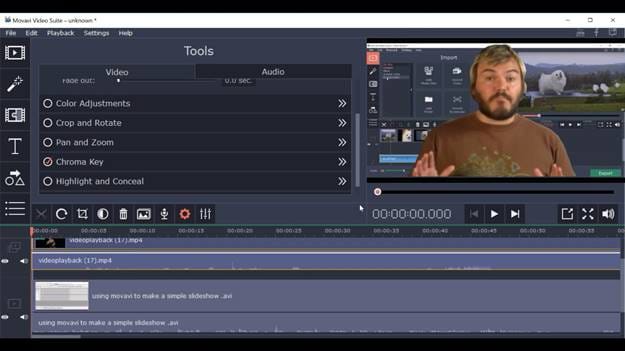 Features:
It supports all video formats and allows you to create prowess on it.
You can also use numerous after-effects in your clip to make it more alluring.
Starting from Windows XP Movavi is compatible with all versions of Window.
3. Corel VideoStudio:
Corel VideoStudio is another big name in the list that has the ability to transform your photos and videos into a mesmerizing movie. In case you want to use software that can add audio in your video than it is the best option you have. Why because it comes with a free music library that is owned by Video Studio.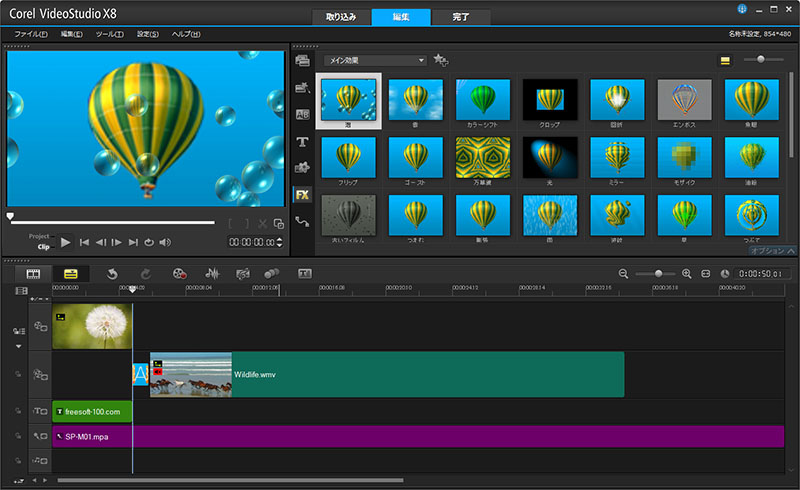 Features:
People of any skill level can use it effectively and can create impressive videos from the beginning.
There are more than 1,500 effects and filters in it.
It has numerous amazing features like screengrab.
4. Lightworks Free:
Lightworks Free is the free iMovie alternative for Windows. Lightworks Free comes with its own ground when it comes to professional video editing. It uses various advance technologies like non-linear editing system and perfecting digital video in numerous formats.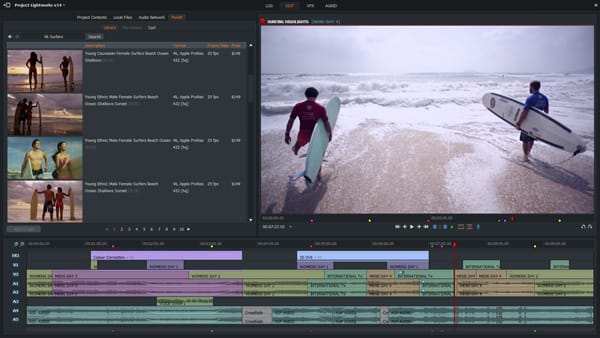 Features:
It has one of the best outputs and comes with editing options like cropping, trimming etc.
Due to its powerful and in-built video effects, it can easily increase the quality of your video.
It works really fast; therefore, there is no need to worry about slow exporting.
5. Filmora:
Filmora is iMovie equivalent for Windows. This software is especially good for those who lack technical grounds or knowledge about video editing. Apart from being easy to use, it is also perfect for creating a quick montage for any occasion.
Features:
Although it has a minimalist design, still it comes with a high number of features.
It also supports 4K video editing, which is not easy to found in third party free software.
There are plenty of video editing features that can give a professional touch to all your movies or videos.
6. Windows 10 Movie Maker:
For those who want a basic video editing tool for their videos, Windows 10 Movie Maker is for all of you. For some people, it may not be a perfect choice, but still, it is a great choice for a newbie. However, it is not a good choice for professional users due to its limited functions only suitable for beginners.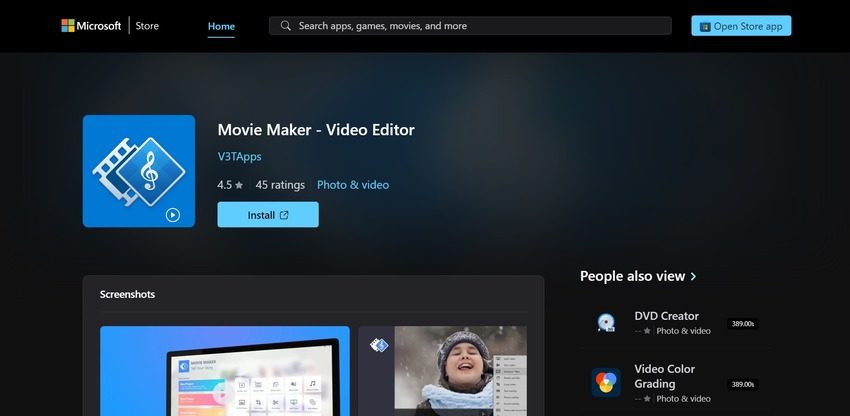 Features:
It is very simple and easy to use.
It is especially good for novice users and beginners with no knowledge of video editing.
Besides, it comes with all basic function of video editing like cropping trimming, adding effects etc.
7. Shotcut:
Shotcut is another excellent iMovie alternative for Windows free and supports all major file formats. By using Shotcut, you can export as well as edit video n numerous formats. Moreover, being an opensource app, it is absolutely free. It comes with all the functions anyone can think of and expect from video editing software.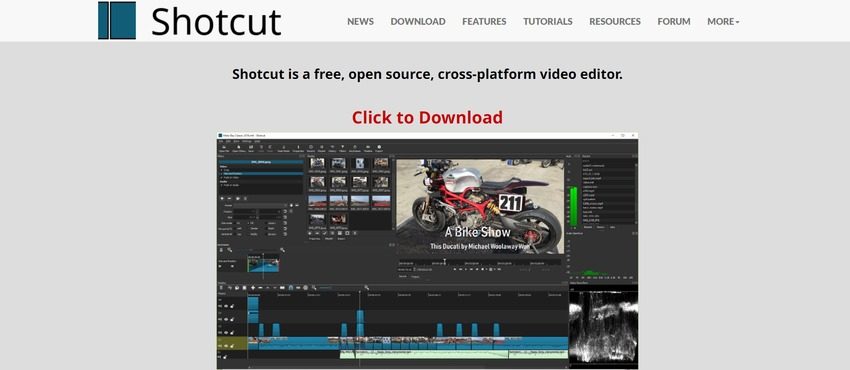 Features:
It has a very pretty and user-friendly interface.
It allows you to add numerous tracks and transitions in your videos and movies as well.
Although packed with features, Shotcut is easy to learn and use.
8. Adobe Rush:
Generally, Adobe's Creative Suite applications are designed for professionals. However, when it comes to Adobe Rush, it is not only easy to use but also compatible with desktops and smartphones. By using Adobe Rush, you can capture and edit your footage from one place. Besides, it can also store your entire project on the cloud.
Features:
Adobe Rush comes with tons of flexibility with titles, therefore, making your videos much more attractive.
It can help you to make a bigger splash on social media.
With the help of Adobe Rush, you can also create your movie on the road.
9. VirtualDub:
Another iMovie Equivalent for Windows 10 is VirtualDub. It has a basic video editing technique but comes with full functionality. Although it doesn't include numerous video editing tools, its main plus is its program that is extremely reliable. It allows you to do trimming, reordering, editing or can even add effects easily. Most of all, it is free.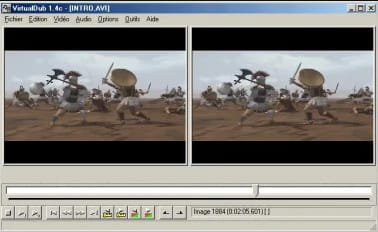 Features:
It comes with a user-friendly interface.
Moreover, it comes with fast video editing skills so you can complete your work easily without unnecessary delays.
10. DaVinci Resolve:
Lastly, we have DaVinci Resolve app in the list of alternative for iMovie app for Windows. This software holds a top-shelf power when it comes to video editing; however, you have to pay for its premium version. Moreover, its pro version is used by Hollywood studios; therefore, you can guess how good it is in its work.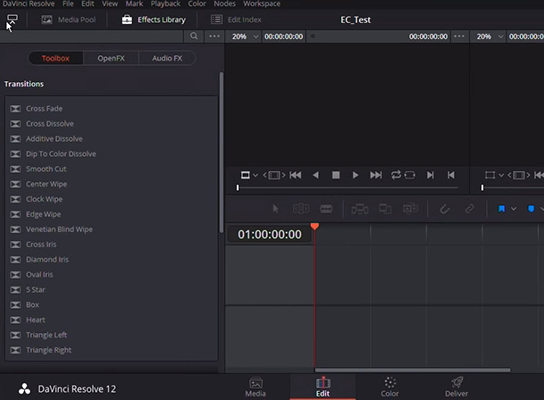 Features:
It uses the world's most advance colour correction technology.
It allows real-time collaboration between editors and colourists, remote grading, context-sensitive trimming, RAW image colouring tools and much more.
Moreover, it is the only free software that can support 8K video editing.
3. Which is the Best iMovie Alternative for Windows
HitPaw Toolkit is the best iMovie alternative for Windows without a doubt. Not only it is completely free, but it includes some of the most outstanding features of video editing. It has a graphic interface and is easy to use, even for beginners.
Conclusion
There is no doubt that iMovie is the best software for editing videos but for iPhone and Mac users. As for Windows users, it cannot work. But there is no need to get dishearten or sad as we have already explained the best alternatives of iMovie for Windows. You can use any of these.