The Top 10 FLV Player Everyone Need to Know
FLV format is one of the best formats to play videos online. However, the problem arises when you want to play flv videos on your PC as they require an flv player for support. But the good news is it is not a problem anymore a there is numerous good flv player in the market.
What is the Use of An Flv Player?
Common uses of flv player are:
Flv player can help to download videos from YouTube, MySpaceTV, Google video etc.
Through double-clicking, you can play flv videos on any Windows PC.
It can help to change playback speed and play videos by frame.
It allows you to zoom videos to any resolution or to play videos at full screen.
Lastly, it comes with 10 percent installation offer cleans installation. You are free to uninstall it at any time.
The Top 10 .flv Player
Below is the list of best flv video player:
1. Moyea FLV Player
Moyea tops the list of best flv player. It is an easy-to-use freeware software for playing FLV files. It comes with an ability to play any video along with flv media player. Moreover, it can also support multiple playing modes like single repeat, shuffle, full screen etc.
Can easily convert low-quality video into a high-quality video.
Also, help with photo editing.
It can run all flv videos along with videos of other formats from hard drives as well as from online webs.
In contrast to other software's, it takes more time to install.
2. VLC Media Player
Another excellent flv file player is a VLC media player. It can directly play videos from external devices. It comes with high speed and can also play damaged videos. VLC media player provides full support to the OS, Windows, and Mac OS, iOS, Linux and Android. Moreover, it is a portable multimedia player, encoder and streamer.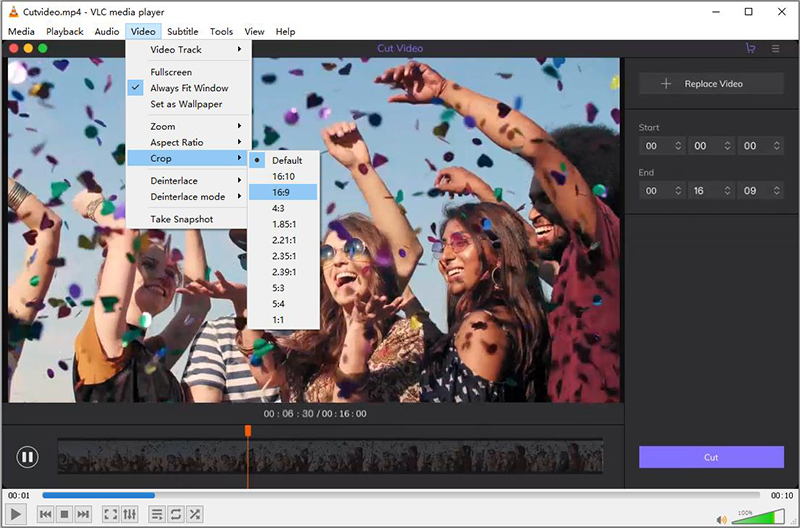 Gives full support to all types of media files.
Also encoded outbound streams.
After transcoding multimedia files it can save them into various formats.
It can play most codecs with no codec.
Sometimes memory crashes can occur.
Sometimes the system might hang.
3. FLV Media Player
When it comes to standalone FLV player, FLV media player shines on the top. Using flv media player you can download or play any flv videos. It comes with a smooth, intuitive and straightforward interface with numerous options. The best thing about FLV media player is that it doesn't require pre-installing of Adobe Flash OCX Plugin.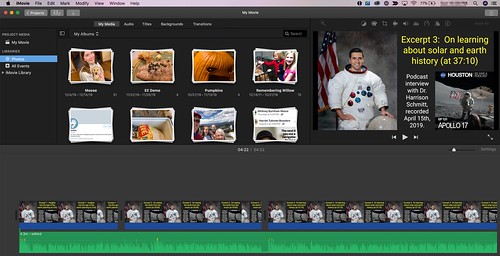 It can play all types of media files.
It can automatically rotate videos, add subtitles, add to favourites and make a playlist.
Besides, it can also help to encode outbound links.
It may cause the system to hang.
Memory crashes might occur.
4. BS Player
BS player is one of the oldest players in this industry and is the witness of numerous iterations over the years. Nowadays it is commonly referred to as flv media player for android. Its best features are low battery consumption and handling of video and video files. Keep in mind that its free version doesn't include any add-on features.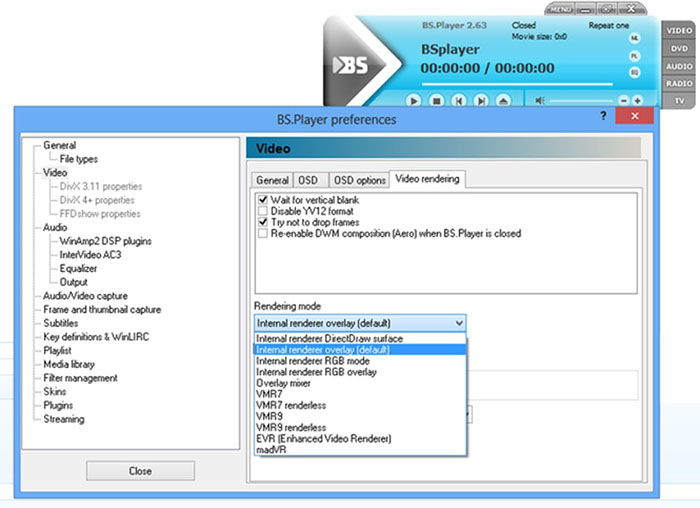 It comes with an automatic subtitle retrieval.
There are various playback modes in it.
Also provide support to uncompressed files like MKV, AVI, MTS, DIVX etc.
It lacks libraries and advances music player features.
Comes with few insignificant yet irritating flaws.
There is no personalization feature.
5. Any FLV Player
Any flv player provides complete support to the OS and Windows player. For the online use of flv player to flv files, Any FLV player is the best option. Using this software, you can easily upload videos to websites. Its name indicates that the sole purpose of this software is to play flv files.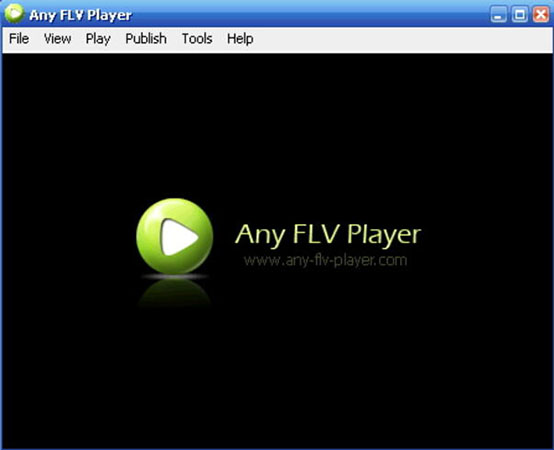 Comes with a fully customizable control panel.
It can automatically inject meta information to flv video.
Due to its lightweight, it doesn't contain much space on your computer.
It takes a long time to convert video.
Offers to purchase Any video converter pro each time you convert a file.
6. Sothink FLV Player
Sothink FLV player is small in size and comes with an excellent feature to play FLV video. It supports and plays videos of all formats. It has user-friendly features and offers a zoom option to its users. You can easily add and drag more flv files to the player at the same time.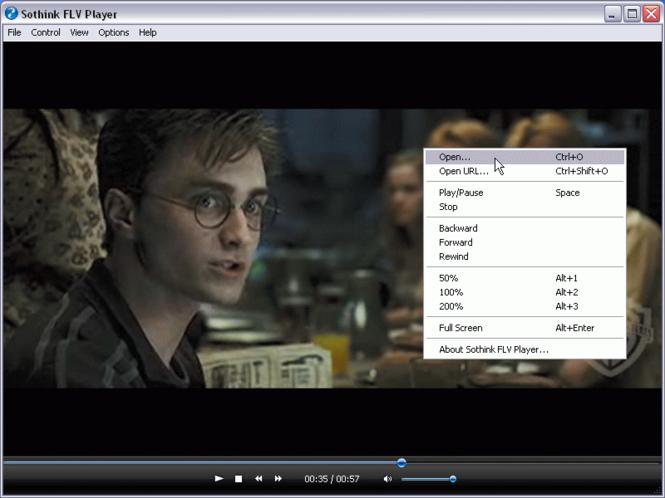 Comes with multiple additional options to add media to the player.
You can either directly upload files from the mobile or browser the videos from folders.
It comes with an unambiguous interface.
The website help option doesn't show.
It is challenging to remove bugs from the software.
There is no initial overview or is difficult to found.
7. AnvSoft Web FLV Player
Another excellent flv player is AnvSoft Web player, and the best thing is it is a free flv player. Besides, it comes with some extra features in contrast to other software. Moreover, it has auto-repeat features. You can easily import an flv file or URL for the flv playback.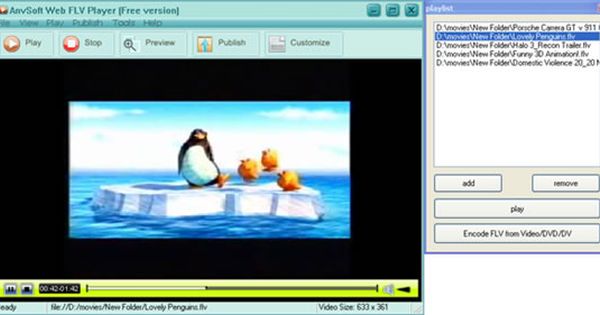 Provide support to player themes for flv players.
It can generate codes for web page automatically.
It can convert all video formats into flv formats.
It has high system requirements.
It needs adobe flash player to run this program.
8. GOM Player
GOM player is the best flv player Windows 10. You can mark your favourite videos to access them in future easily. Besides, you are free to customize its appearance. It comes with an easy and intuitive interface with several mouse shortcut features.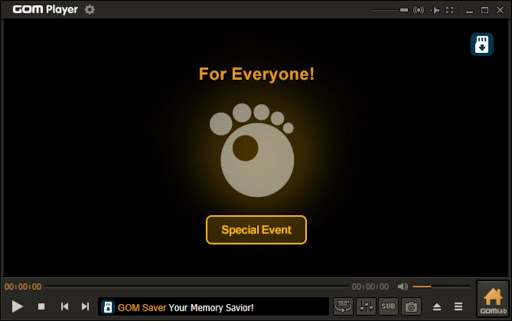 Comes with an easy playback control.
It has an auto-add playlist.
It can effectively play other files and music.
It needs a constant update for the download of codecs for various formats.
Its recent version is little bulkier.
9. KM Player
It has a minimalistic and easy interface where all the features are readily available on your right-click in the main Window. It has a quick payback feature. It comes with all essential decoders for the media playback that are required as built-in.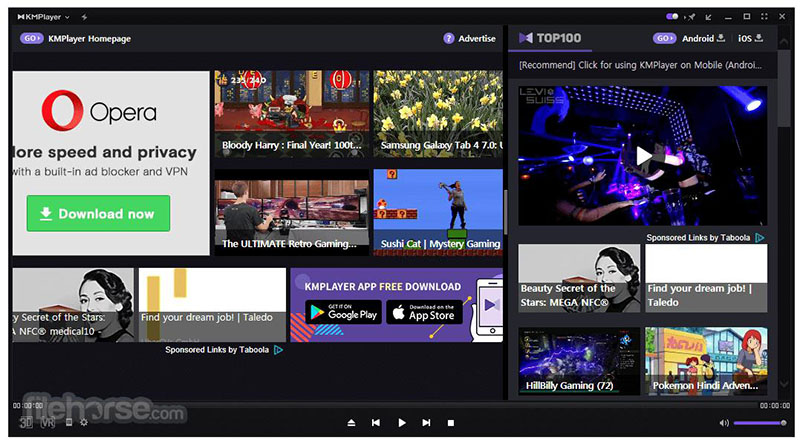 For full player use, it is an excellent option.
It has successfully distinguished itself as an advance video controller and media discovery engine.
It offers a highly customizable video feature.
It pretty lacks music functionality.
It always shows ads and links for the third-party.
10. Tonec Free FLV Player
The last name we have in our list is Tonec free flv player. With the help of this software, you can play any video easily. Besides, you can also convert flv videos into popular video formats like MP4, MOV or AVI. The best thing is it is entirely free and has no spyware or malware inside.
You can download videos from websites like YouTube, MySpace TV, and Google Video etc.
It can easily convert video formats into MP3, MP4, AVI and 3GP.
Besides, it can play any media file with the support of PC or codec.
There is no definite con of Tonec free flv player.
FAQs about FLV Media Player
Here are some of the commonly asked questions about flv player:
Q1. Is an FLV player safe?
It is always recommended to download flv player from a popular website with a long track record. In this way, you can ensure the safety of your flv player.
Q2. What is the best FLV player?
We have already mentioned the 10 best flv players. You can choose the one that is best suitable for your needs.
Q3. Can Android Play FLV Files?
Yes, you can play flv files on android. However, you first need to download software that can support to play flv files on android.
Conclusion
We have mentioned 10 best flv players in this article; you can choose the one according to your needs.