5 World-Class 3D Movie Maker
3D Movie Maker is a computer program to develop films by placing 3D characters and prop into an environment which is already rendered. After that, you just have to add sound effects, actions, music, text, speech, and more to successfully create a movie. So, it works differently compared to a movie camera.
A movie camera records the frame while a 3D Movie Maker puts objects in a frame. So, if you are trying to create a movie easily without a camera, then a good 3D Movie Maker is essential. But it is not easy to locate a good movie maker, that's why we have listed out top 5 3D Movie Maker choices for you in detail. Check it out.
Top 1. Autodesk Maya
Autodesk Maya is a 3D animation software developed by Autodesk. This is a popular choice for 3D artists. It enables users to create professional-grade cinematic experience easily.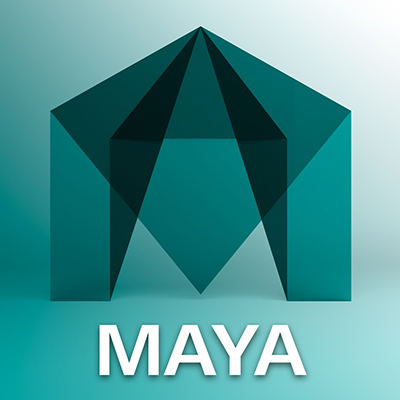 This 3D movie maker download is simple. It has a free trial. It is also beneficial for the people who are currently pursuing a career in 3D animation, character modeling, visual effects. Creative people mostly use Autodesk Maya, and it is a popular choice even among professionals.
Features
The Autodesk Maya 3D movie maker: downloadable version is equipped with the following features.
Fast Animation

Maya is equipped with the latest cached playback, which increases the speed of the animation. It gives the animators a better and more responsive animating environment, which helps to create better videos.

High-Quality previews

Real-time, high-quality previews are available.

Faster Maya

Added performance and stability improvements make Maya faster than any other product on the market.

Rigging Improvements

The latest upgrade has made improvements to the Riggers. Users will be able to create a rig easily.

Pipeline Integration Improvements

The new development upgrade has made it easier for developers to create using pipelines and tools.
Incredibly powerful software
Comprehensive tool
Expensive
Not easy to operate
Price
Autodesk Maya provides users with 3 different price plans.
The monthly plan will cost £234
The yearly plan will cost £1,872, and the 3-year plan will cost £5,052.
System requirements
Autodesk Maya is compatible with Windows, macOS, and Linux.
This 3D Movie Maker successfully runs on Windows 7 and 10. Compatible with macOS 10.11 X or above. When it comes to Linux, Autodesk Maya runs on Linux Red Hat Enterprise Linux 7.3 and 7.5. There is also Linux CentOS 7.3 and 7.5.
Difficulty
Autodesk Maya is by far the most difficult 3D MovieMaker we have come across. It has huge potential, but the learning curve is very steep. Most users find it mean and unforgiving.
Top 2. LightWave
Once LightWave was the most commonly used app for TV shows. But once the app failed to keep up with the demand, people moved on to more capable apps. But recently, LightWave has made a comeback.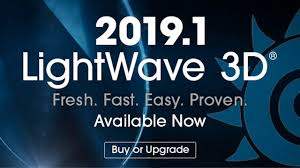 The latest updated version is packed with new features. So, if you can just ignore the poor reputation of LightWave, and get to the trial version for 30 days. You will find it useful.
Features
The LightWave movie maker 3D has the following features.
3D motion graphics and visual effects
Enhance interface
Comes with full electronic manual
The program can be used for films, Architecture, Design, and or games.
These are not the only features of Lightwave. There are also Bullet Dynamics, Fracture, Virtual Studio tool, Render Buffer Enhancements, Python Scripting, and more.
Easy to work with
Work as 2 different application
Free trial version
There are far better alternatives available
Price
If you want to make a full version of LightWave3D movie maker downloads, then it will cost you $995, and taxes will be added.
The pricing model is Perpetual, and there is a free version available for 30 days. Also, the students can get this app for $195.
System Requirements
LightWave works with Windows and macOS.
If you are using a Windows computer, then it has to run on Windows 7 or above to run LightWave successfully.
If you are a Mac user, then you will need macOS 10.11 or above.
Difficulty
The app itself is not difficult to use, but it was in hibernation for a long time. There is a lot of competition in the market. While LightWave updates its features and added several new things, but there isn't anything that can be called revolutionary. People are still having difficulty to trust this application.
Top 3. 3D Studio Max
3D Studio Max is a capable tool for producing films, architectural design, and more. But the tool lacks versatility. In this day and age, it is only compatible with Windows OS. But if you are looking for features and a capable movie maker tool, then you won't be disappointed.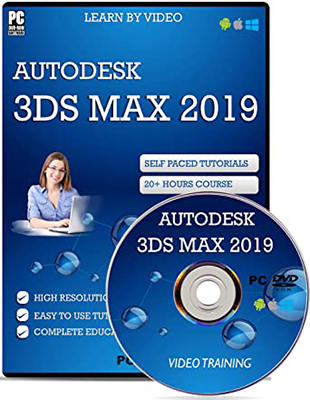 It has all the professional capabilities and not surprising comes with a professional price tag. But there is a trial version, and students can get this at a reduced price.
Features
This 3D movie maker software is packed with features. Let's take a look.
3DS Max can be used for everything from modeling, rendering to animation. And it has several features suitable for every area.
The 3D max fluid helps to provide realistic visuals.
Character animation and rigging tools
General animation tools
Motion paths
Open Shading language support
Baking to texture
Mesh and surface modeling
Material, texture and color editor
There are also more functionalities.
Easy to learn
It comes with a significant number of features
Free trial version
Windows only program
Updates are not desirable
Price
The pricing model is a subscription type.
The monthly subscription of 3D Studio max will cost £222 and £1,782 annually.
System Requirements
3D Studio Max app works only on the Windows platform. This 3D movie maker app will run on Windows 7 SP1, Windows 8, 8.1 and Windows 10 Professional.
Difficulty
While Maya is a difficult tool to use, 3Ds max is easy to operate. Still, Maya is more powerful in certain areas, especially in modeling. Still, 3Ds Max is also an expert in modeling, and it is considered as a capable tool. You can learn it with just a bit of practice.
Top 4. Blender
Blender is for the artists who are on a strict budget or staring something on their own. It is capable, and more importantly, it is free. Blender has a consistent interface, high-quality viewport, and interactive rendering. There are also tons of other features.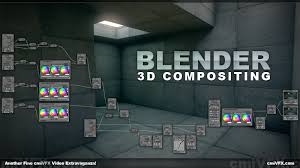 Blender is easily one of the most exclusive starting points if you are starting with 3D graphics. It is cool, easy to operate, and more.
Features
Let's check out the immersive features of Blender.
Realistic rendering

Ray-trace based realistic rendering is one of its main and attractive features. The render engine I called Cycles. The engine controls a set of codes that controls the usage of materials and lighting.

Speed Up Rendering

The Cycles engine also provides the capability to speed up the rendering process using the GPU. This feature is called GPU rendering.

3D games

You will be able to create 3D games.

Visual Effects

The advanced visual effect feature makes it one of the most desired tools in the market.

Available for free
Impressive features
Great community support

At first glance, it doesn't look much

Price

The Blender 3D movie maker download full version is available for free.

System requirements

Blender runs on Windows Vista, Windows 7, and other later versions of Windows.

If you are using Mac, then you have to use macOS 10.12 or above. Blender also runs on Linux.

Difficulty

Blender is easy to learn. Just make Blender 3D movie maker downloads and start using it. Like any other program, it may get a bit daunting at first, but you will be able to learn easily.

Top 5. Houdini

Houdini is a 3D animation software developed by Side Effects Software. The company is 25 years old, and it is based out of Toronto.

Houdini is designed for artists who are working with 3D animations or films with a lot of VFX. Houdini is a great platform; it uses a node-based work follow, which is unique to this software.

Houdini is mostly used for dynamic environments, but it comes with a complete toolset for the artists who are interested in modeling, animating, and even rendering.

Features

The 3D movie maker Houdini has quite a few attractive features. Let's check them out.

Animation

Houdini supports keyframe animation.

Modeling

The modeling on Houdini is based completely on basic geometry. You will find NURBS, Metaballs, Polygons, and Bezier Curves.

Lighting

The lighting is based on a node-based shader.

Dynamics

There are fluid dynamics, cloth simulation, crowd simulation, wire dynamics, and rigid-body dynamics.

Rendering

Houdini uses a powerful Mantra to render. There are also other rendered like Octane, V-ray, Redshift, and Renderman.

Composting

Based on layer images.

Industry-leading product
VFX simulations are excellent
A Trial version is available for free

The workflow is complex
Bit lagging

Price

Houdini has a very complicated price plan. First of all, the software has more than 4 versions, and each version is equipped with multiple plans. The good news is that there is a free version.

Houdini Apprentice, a free version with limited features, intended for learning the program.

Houdini Indie, aimed at small studios with under $100k in annual revenue. ($269 for 1 year rental / $399 for 2 year rental)

Houdini FX for artists is a workstation license that is good forever. ($4495 for perpetual license)

Houdini FX for studios is for larger studios that may require multiple licenses. ($6995 for perpetual license / $4995 for annual rental / $1875 for 90 day rental / $1250 for 60 day rental / $625 for 30 day rental)

Houdini Education is a full-featured version of the software for use in classrooms and schools. ($75 annual rental)

System requirements

Houdini is compatible with Windows, macOS, and Linux Operating Systems.

When it comes to Windows, Houdini is compatible with Windows 7 SP 1 and other later versions. Its macOS compatibility starts with macOS 10.11 and goes on. It has a long list of Linux compatibility. There is Linux Ubuntu 14.04+, Linux Debian 8.0+, Linux CentOS 7+, Linux Open SUSE 13.0+, Linux mint 17.3+ and Linux Fedora 21+.

Difficulty

Learning to use Houdini is very difficult. If you think Maya is difficult, then you must try Houdini once. Your opinion will change. It is equivalent to learning programming languages. You have to write the tools along with their nodes.

Bonus Tips: A 2D Movie Maker You may be interested

Our bonus tip involves using 2D Movie Makers. Well, the 2D movie makers are not that bad. Most of the professionals started with 2D movie makers.

None the less, if you are interested in using a 2D movie maker, then we recommend ApowerEdit.

It is a great tool. Packed with advanced features for a 2D rendering tool, and it is also easy to use.

It comes with a lot of flitters, overlays, transitions, elements which will make video editing easier.
With screen recorder feature, it allows you record games, movies, talk show without any hassle.
It is easy to use with clean and clear UI design.
Efficient for 2D rendering.

Final Thoughts

Therefore, we have detailed the great and powerful 3D movie Makers of this generation. You have Maya, Blender, LightWave, and more. We have given you an insight into these tools, but it is completely up to you to choose one that suits best.

While talking about moviemakers, we have a great 2D Movie Maker; it is called ApowerEdit. If you even want to check out a 2D movie maker, then ApowerEdit is the best choice.