What You Should Know About Vegas Video Editor
Are you thrilled with the efficiency and ingenuity of the Vegas Video Editor? Vegas editor is surely innovative and creative software that has advance editing features right at your disposal. This article will give you a thorough ride of Vegas editor by giving emphasis to its key features and benefits. The content includes the following aspects:
Summary
Summary
Vegas Pro video editor is a highly professional and industry-leading HDR editing tools with a simple yet universal user interface. Here You can know all of it.
PART 1: What is Vegas Video Editor?
Vegas Pro video editor is non-linear editing (NLE) software that is packed with highly professional, industry-leading HDR editing tools with a simple yet universal user interface. This high potent creative software is widely used by vloggers and YouTube bloggers for adding a professional touch to their videos. Vegas video editor has three upgraded versions:
Vegas Post.
Vegas Pro.
Vegas Movie Studio.
VEGAS POST FEATURES:
Vegas Post hands you a complete array of post-production editing tools from Vegas Pro along with over 800 effects and filters from Vegas affects. It is designed to make your visuals more spectacular by including the FXhome technique. You can say that it is one suite for all your post-production ideas. Listed below are some of its unique features:
The massive VFX toolkits allow you to add realistic effects to the video.
Particle generator gives the video a mystic look.
Fast 3D rendering capability.
High-defined colour grading tool.
360° video panel.
Allow you to work with compositing tools.
VEGAS PRO FEATURES:
Vegas Pro is another flexible, innovative and sophisticated member of the Vegas family. It is filled with all the potential tools and editing techniques that greatly improved workflow. The upgraded Vegas Pro 17 has these high defined features:
Systemize and speed up your work with the nested timeline
Smart Split lets you add unnoticeable modification within the project.
Upgraded color grading panel perfect with LUT support.
It supports 8k high-resolution files.
Permits audio recording and editing.
VEGAS MOVIE STUDIO FEATURES:
The updated Vegas Movie Studio 17 is a handy and powerful software for individuals and small scale business. It eliminates the need for going to professional video makers as it provides a detailed guide for making a premium quality video. Its top features include:
It supports AMD GPU decode acceleration for faster preview.
The Secondary Colour Corrector lets you change one specific colour.

Adjust slow-motion speed range from 1/2 and 1/8.
PART 2: Is Sony Vegas Video Editor Free?
Initially, all programs of Vegas software offers a free trial for 30 days. After the expiry period, you need to purchase the full version of the program. The trial version allows you to experience all the upgraded features of the software including DVD authoring and editing tools. Here is the price of all Vegas video editor. Vegas Pro costs $399, Vegas Post $999, and Vegas Movie studio $49.99.
PART 3: What is Vegas Video Editor Review from Users?
Sony Vegas Pro Video Editor is up to the mark in every editing aspect and supplies the users with advance editing features. It enables the video editors to enhance their video up to the professional level. Here are a few likes and dislikes of video editor Vegas pointed out by the various users across the globe:
The tutorials enable you to have a better understanding of the software even for beginners.
Supports high-quality audio editing by linking to audio programs like Audacity.
The user-friendly interface ensures a smooth workflow.
Lots of plugin options.
Simple timeline video editor.
Limited caption functionalities.
Extremely expensive software and requires time to master.
The rendering capacity is way too slow.
Poor customer service.
Adding more features and transition would be great.
Part 4. Is There Easier to Use Than Sony Vegas?
The answer to the above question is definitely "Yes." HitPaw Toolkit is a great video editing software programmed by HitPaw. It makes video and audio editing process quite simple and straightforward. The main reason behind recommending this software are it's unique features listed below: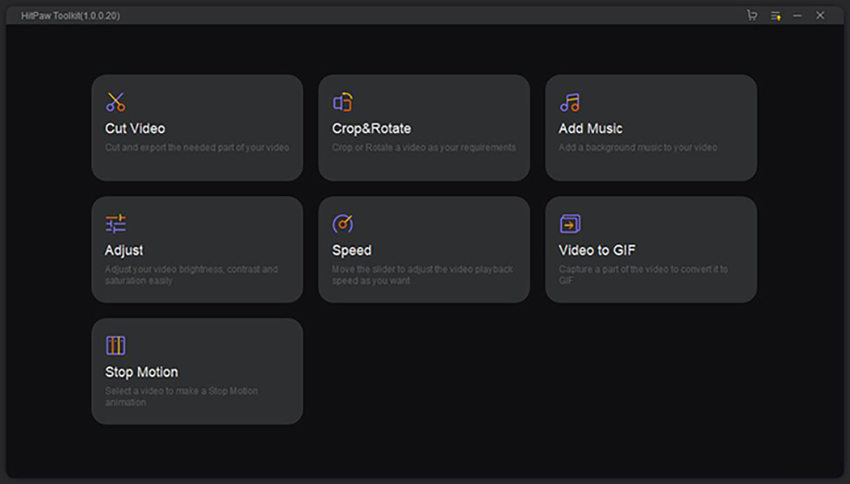 Free to Try HitPaw Toolkit:

The software is equipped with dozen of editing features. As compared to other expensive software this video editor is free to try all features.

Simple to use:

The interface is easy to use. The software allows you quick editing and also assist you in structuring your work flow. It has all the needed tools for swift editing.

Serve multiple purposes:

The software is suitable for creating content for educational and business purposes, class training videos, marketing and even videos for your social media accounts.
CONCLUSION:
The high price tag attached to Video Editor Sony Vegas is the only major drawback of this software. But if you could afford it and want to create high-quality professional videos for your business then it is the best option available in the market.
FAQs ON VEGAS VIDEO EDITOR.
Is Sony Vegas free?
No. The 30-day trial version for Sony Vegas is free. As soon as the limit expires you need to purchase the full version of the Vegas software family at a cost of $600.
Which Vegas Pro is the best?
Well, the best Vegas Pro available in the market is upgraded Vegas Pro 17 Suite as it has new and advance features that take video editing to a professional level. With this industry-level tool, editing and creating videos and audios are just a piece of cake.
What is the difference between Vegas Pro and Vegas Edit?
There is a minor difference between Vegas Pro and Vegas Edit. Vegas Edit is for entry-level editing and does not help you in making DVDs and Blu-ray discs whereas Vegas Pro has DVD Architect Pro 6.0
Why is Vegas Pro so expensive?
The main reason behind the expensive Sony Vegas Pro is its professional nature. The features are flawlessly designed and are 100% performance-oriented. Also, the software works perfectly on any PC without the need for acquiring any hardware.