How to Cut Video with HitPaw Toolkit
Want to extract the perfect moments from your videos? Cut the video with HitPaw Toolkit can be as easy as you can imagine. Here is the guide.
Step 1. Launch HitPaw Toolkit
Launch HitPaw Toolkit after installation, choose "Cut Video" at the home screen.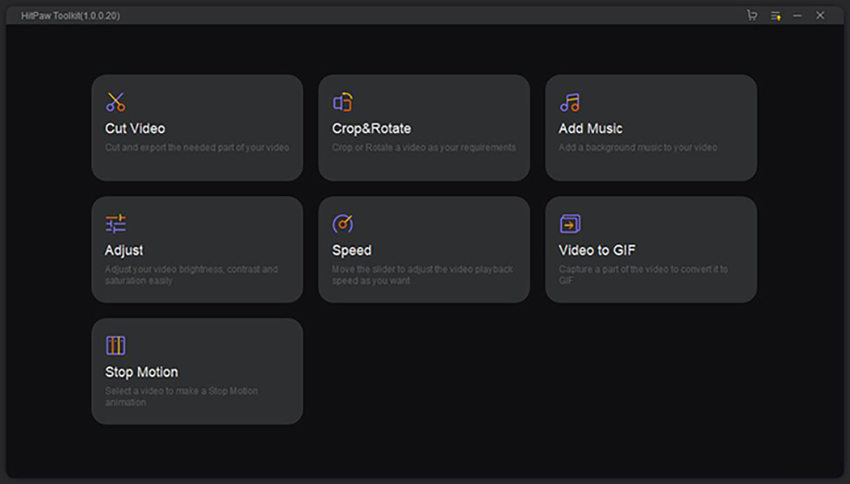 Step 2. Import Video to HitPaw
Drag and drop in your video to the software.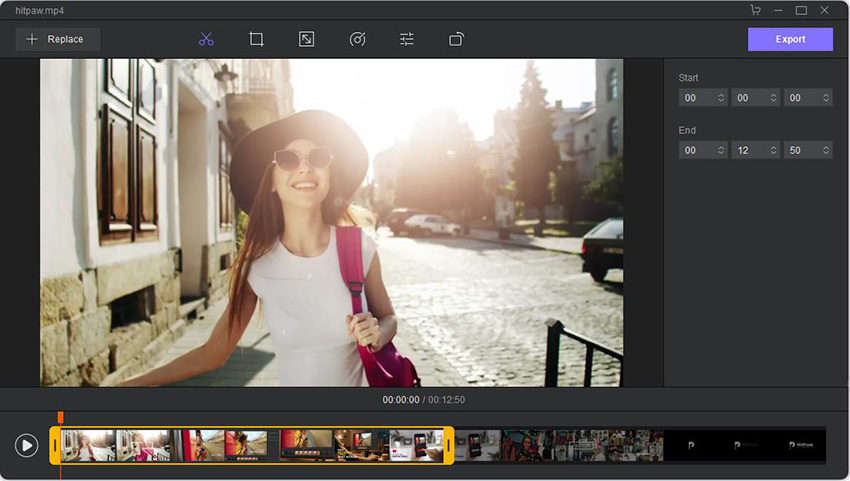 Step 3. Cut Video
Drag the yellow column at two sides of the timeline to cut these parts you do not need. Or you can use edit the time directly at the right top side.
Step 4. Replace Video If You Need
If you choose the wrong video or want to edit another video after exporting the finished one, you can click "Replace Video" to change to another one video.
Step 5. Preview the Video
Drag the cursor to the start time and click the "Play" button to preview once you finished cutting the video.
Step 6. Save The Video
Select the destination you want to store the cut video.