How to Use Twitter GIF Downloader on Desktop/iPhone/Android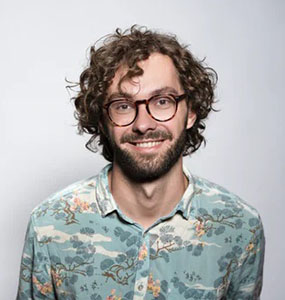 Joshua Hill
Twitter conversations can get so interesting, especially when people use GIFs to show their reactions to twits. You may find a GIF on Twitter that you would love to have in your folder. You are then faced with the challenge of getting the GIF file downloaded on your devices. In this article, we look at how to use Twitter GIF downloader so you can use them later.
Why People Need a Twitter GIF Downloader
A picture, they say, is worth a thousand words. A GIF could be worth much more because the GIF is more informative and interactive than the picture. As you cannot directly save a GIF on Twitter, a GIF downloader Twitter can help you get your favorite GIFs on your mobile devices with ease. Once you have your GIF handy, you can use them to reply to conversations without having to type so much text. A GIF downloader will also help you acquire tons of interesting GIFs for future use.
How to Use GIF Downloader for Twitter on Desktop
Saving GIF on the computer is one of the easiest ways to use Twitter GIF downloader. Regardless of the type of computer you use, you can download your favorite GIFs via the Internet. There are online Twitter Video to GIF downloader that do not require sign up or registration to convert and download Twitter GIF files.
Use your desktop computer to visit the link that contains the GIF file.
Right-click on the GIF and select "Copy video address" from the menu. Copy the link for the GIF.

Open a new tab on your browser. Visit www.ezgif.com. Select the Video to GIF option.

Right-click on the box requesting video URL to paste the GIF link earlier copied from Twitter. Hot the 'Upload video!' command after pasting the GIF link.
You should be taken to another page where the GIF will appear as a video. Click the "Convert to GIF" to convert the video to a common GIF file.
Once the conversion is complete, you can find the output GIF file on the next window. Right-click on the GIF and save it.
How to Use the Best iOS GIF Downloader from Twitter
You can use your iPhone browser or dedicated iOS apps to convert and download Twitter videos and GIFs. To use your iPhone to save Twitter GIFs, you need an app like GIFwrapped.
Download GIFwrapped.
Go to the Twitter page that contains the GIF file you need. Tap the arrow down icon at the top right corner of the page.
Choose "Select Tweet Via" and copy the link of the tweet.

Launch GIFwrapped and paste the Tweet URL from Twitter and tap "Search".

The GIF file will emerge from the search. Save it on your iPhone by clicking the arrow icon located on the left side below. Choose Share Photo > Save Image.
How to Use Twitter Downloader GIF on Android
Getting a Twitter GIF on your Android phone is more complex than downloading the GIF on your desktop computer. You can use some trusted Android Twitter video GIF downloader apps to extract GIFs from Twitter after copying the Twitter GIF link into the app for conversion.
Go to PlayStore on your Android and install the Tweet2GIF app. Launch the app.
Go to the Twitter page that contains the GIF file you need. Put the GIF in full display by clicking on it.
Choose the share button just below the GIF and click "Copy Link." Now you have the GIF URL copied on your clipboard.

Paste the link on your clipboard to the URL box on the Tweet2GIF interface. Tap 'Download GIF' to save GIF on your Android phone.
Some GIF Video Twitter Downloader you Should Avoid
1. Twitter Video Downloader (Android)
This is a lightweight app (2.9MB) that Android users can use to download Twitter videos. It has options for sharing and watching videos. Its major drawback is the annoying ads users have to put up with when using the app.
2. Video Downloader for Twitter (Android)
This tool is quite easy to use for downloading Twitter videos. Its major drawback is that it gives error when converting some files. For example, it may not be able to convert some video formats to GIFs.
3. Instube
Many people love Instube because it offers seamless Twitter video download, and offers password protection for files. Its main drawback is that it is no longer available on Google PlayStore.
4. Video downloader tweet
This is another capable Twitter video downloader that has gained popularity for ease of use. However, some users complain that the app can corrupt video files. To use the app, users must grant Twitter permission.
5. Save Twitter Videos | GIF
This Android app can download Twitter videos and GIFs in just four simple steps. There is no need to grant Twitter permission to use the app. The only issue with the app is the number of annoying ads users are forced to watch.
6. GIFitize
GIFitize is a good video to GIF converter tool for iPhone. However, it does not convert Twitter videos to GIFs efficiently. Some users complain of diminished GIF quality and battery drain when the app is running.
7. Filmora9
This is a premium video editing tool that is also capable of downloading Twitter videos. The downside is the capacity to convert Twitter videos to high-quality GIFs.
Conclusion
GIFs on Twitter have a sort of video format. Hence, it is not possible to download them directly from the Twitter website. This is the reason the Twitter GIFs need to be converted to regular GIFs before they can be saved and used. We have explored how to use Twitter GIF downloader with online converters and apps.