How to Download YouTube Videos in Laptop without Any Software? [ 3 Proven Ways]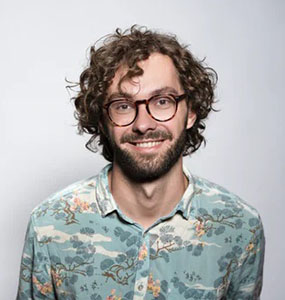 Joshua Hill
YouTube is a well-known source of content, songs, and movies. While the YouTube software has an "Offline" option that allows you to see videos while you are not linked to the internet, not all videos are available for it. This is why you can look up how to import YouTube videos without using any apps. That is how you came across this entry. We're happy to tell you that you've come to the right spot since we're going to go through step-by-step instructions on downloading YouTube videos on laptops without any software! Let's go.
How To Choose YouTube Video Downloader?
There are several factors to consider while downloading YouTube videos. Some of them are discussed below:
Video Quality:
For a good look, the transformed file must have average video quality. Ideally, you should be able to control the video output. It can be set to low, medium, or heavy. It's much more remarkable if you can choose a particular video resolution, such as 360p, 720p, 1080p, and others.
Subtitles:
We all enjoy seeing videos in various languages. Subtitles are needed in such cases while watching it on YouTube or YouTube Premium. Logically, you'll want to save those videos along with the subtitles.
Batch Downloading:
The files may be downloaded individually or in bulk, depending on playlists from YouTube channels. If you like a single band, you can consider downloading their whole discography. If you like a particular filmmaker, you may want to download their entire filmography.
Multiple File Compatibility:
You will want to use your file manager to download YouTube videos without any software in various formats. Having multiple options to pick from, such as MP3, MP4, FLAC, or AAC, helps you be more versatile.
Download Speed:
The tool should be able to import and transform videos quickly. Download times can hopefully not be significantly influenced by variations in internet and WiFi access.
3 Ways to Download YouTube Videos without Any Software
When it comes to downloading YouTube videos without software, web resources are the best choices. You may view them from any platform, like Windows, Mac, and Android. However, you can still use them to stream your favourite YouTube video if you don't have access to the internet. To that end, we've compiled a list of tried-and-true methods, along with step-by-step instructions on how to stream YouTube videos without using any tools.
1) Using Online YouTube Video Downloader
Download4.cc
You can use Download4.cc to save YouTube videos without any software videos from over 1000 sites, including YouTube, Facebook, Twitter, Vimeo, Instagram, Tik Tok, and Dailymotion.It is entirely online with no restrictions, no advertising, and no watermark.It's much more remarkable if you can choose a particular video resolution, such as 360p, 720p and 1080p. It just takes four measures to complete.
How to Use Download4.cc?
Step 1. On YouTube, select the video you want to download, then press the "Share" button on the video replay page to copy the sharing file.
Step 2. Open Download4.cc. Copy and paste the link into the top-of-the-page search window, then hit Download or press Enter.
Step 3. Pick the format you want to use, and then press the "Download" icon. The page will then jump to the video preview page, where you can right-click on the video and select "Save Video As" to save it. Alternatively, consider clicking the "Download" button in the three dots at the right bottom corner to download a YouTube video from a website successfully.
Keepvid.Ch
The site, which previously enabled users to download whole videos in MP4 format or extract the audio as an MP3, is now a resource that provides a directory of ad-supported content channels and subscription-based streaming services. It seems to have been a drastic shift. Keepvid.Ch was soliciting ideas for its Android app on its Facebook page as recently as March 1.
How to Use Keepvid.Ch?
Step 1. Simply go to Keepvid.Ch on your desktop computer browser. Look for the search bar toward the top of the page, towards the middle. Paste the URL of a YouTube video or any video URL from a compatible website, such as Facebook or Daily Motion.
Step 2.You will be sent to a new page with the option to download the file in MP4 at a certain quality or in MP3 or M4A format. The majority of the alternatives, including MP4 at 720p, are entirely free. And then download your video.
2) Download YouTube Videos on PC with Extensions
Mozilla Firefox:
This add-ons would take you to a downloader page where you will know how to download YouTube videos without any software in Firefox. Because translating video to mp3 necessitates the usage of a massive FFMPEG server, the downloader page contains secure and inoffensive advertising, which is used to compensate for the renting of the converter server. If you are bothered by commercials, this add-ons is not for you. Instead, search for non-ad add-ons in Mozilla Firefox.
How to Use Mozilla Firefox?
Step 1. YouTube video now have a simple red button that allows you to download videos.
Step 2. Click the button to bring up a selection of various formats for download, then choose the one you want. Finally, download your video.
By Click Downloader:
You can save YouTube videos using By Click Downloader. It is also one of the quickest video converters. It enables you to know how to download YouTube videos without any software in google chrome and to transform your desired videos and audio files to some other video and audio format. It provides free video to mp3 transfers from YouTube. It is compatible with almost any mobile device. It allows for simple playback on computers or handheld devices.
By Click Downloader can download and convert files to the following formats: MP3, MP4, FLV, AVI, WMV, 3GP, WAV, and WEBM. Downloading in any quality, including HD, is possible. It is presently supported by Microsoft Internet Explorer, Google Chrome, and Mozilla Firefox.
How to Use By Click Downloader?
Step 1.There are a few choices for getting started with video downloads. Traditional and fundamental: Copy and paste the video's URL. "One Click" is the simplest option.
Step 2.The "One Click" technology identifies when you are on a page with a video and gives you the option to download it.
3) With Desktop YouTube Video Downloader
4K Downloader:
4K Video Downloader is one of five 4K Download applications. It is a cross-platform download manager that can be used to download videos and audios from all common video websites such as YouTube, TikTok, Likee, Dailymotion, Meta cafe, Flickr, and others. It's compatible with macOS, Windows, and Linux.
It allows you to download channels, playlists, and subtitles, and it also has a subscription option that instantly installs new videos as they are posted on a user-subscribed YouTube site. This app is used in a variety of languages.
How to Use 4K Downloader?
Step 1.Install the 4K Video Downloader application after downloading it. Take a screenshot of the video URL in your browser.
Step 2.In the 4K Video Downloader application, click the 'Paste URL' option. In the download box, choose a quality type and click the 'Download' option. Then all that is left to do is wait till the downloading is finished and then play the downloaded movie.
How to Edit YouTube Videos after Downloading?
HitPaw Video Editor is a versatile and simple-to-use video editing package for all, including all of the video resources you need. You may use it to cut, resize, and rotate images, as well as switch and pace them, add music to videos, stop motion, among other things.
Users may quickly break and slice a video into two or more sections and remove their preferred clip from a video. The video may be trimmed to any duration and at any time by the user. Furthermore, HitPaw Video Editor allows adding music to a recording, which ensures that users can add music, a tune, or even a background voice to their images.
The one-of-a-kind toolkit also allows video conversion to GIF, allowing people to use a video as a meme. When you use the app, converting your video to GIF becomes quick and straightforward. It also allows users to adjust the video's tempo, allowing them to slow down or speed up the video if desired.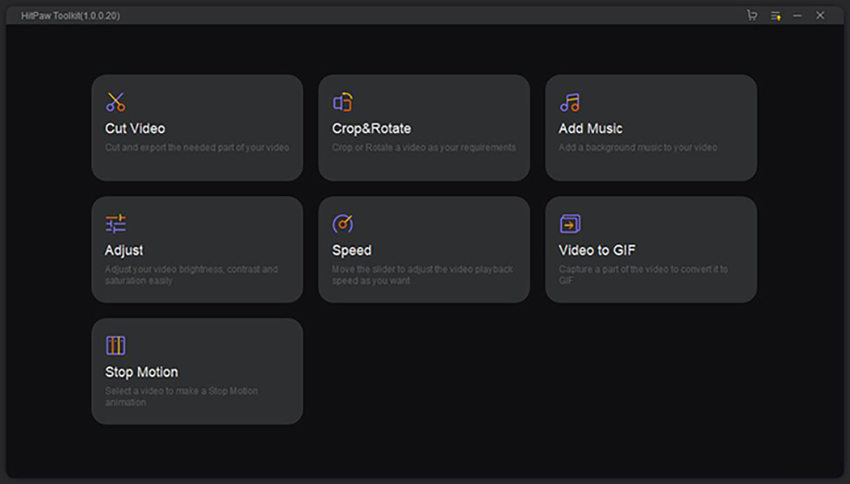 Conclusion
The internet is brimming with fascinating videos, and everyone would appreciate seeing any of these videos stored on their computer. I hope you learned how to download YouTube videos in laptop without any software. From my point of view, Download4.cc is the easiest and most heplful way to use. Finally, if you want to edit your video, you can take HitPaw Video Editor into consideration.