How to Convert MP4 to WAV Windows/Mac/Online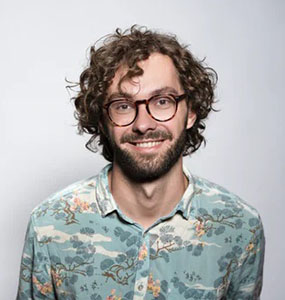 Joshua Hill
It is not uncommon to convert videos from one format to another. No matter you are just trying to watch videos, or you work in video editing, you may need to convert MP4 to WAV now and then. This article shows you how to convert MP4 to WAV step by step.
Part 1. Convert MP4 to WAV HitPaw Video Converter (Windows and Mac)
HitPaw Video Converter is free software. it is a powerful project for people who would like to handle video and audio media files at ease.
How to convert MP4 to WAV Windows/Mac:
Step 1: Download HitPaw Video Converter to your computer. Install it. Then, double-click the desktop icon to run the software.
Step 2: Drag and drop your MP4 file to HitPaw Video Converter home screen.
Step 3: Click the "Setting" button or choose the output format directly at the left side bottom corner.
Step 4: Select the destination place to store the output MAV file. Click the "Convert" button to start converting MP4 to MAV. A few seconds later, you can find your converted MAV file in the HitPaw software or on your selected computer-stored location.
Part 2. Convert MP4 to WAV Free
Converting MP4 to WAV using Audacity is quite complicated, so we will show you how to convert MP4 to WAV easily online.
1. Cloudconvert - Converting MP4 to WAV
Cloudconvert is a one-stop video converter, with which you can easily convert between video formats and audio formats. Apart from that, it also enables you to convert PDF, images, audio, etc.
Why recommend Cloudconvert:
1. Cloudconvert allows more than 200 format conversion, it won't be a problem converting MP4 to WAV.
2. Cloudconvert ensures you a high-quality conversion, so you don't have to worry about losing quality after converting.
3. You can convert files that are from your computer, URL, Dropbox, Google Drive, and OneDrive.
4. It develops API to allow custom integration with your app.
2. Anyconv - MP4 to .WAV
AnyConv is a free file converter online, which is particularly designed for beginners, so you won't have to worry about the nightmare to learn using the software.
1. Not only can you convert MP4 to WAV, but also images, documents, PDF.
2. It is 100% free.
3. Over 300 formats are supported by Anyconv.
4. It eliminates uploaded files after being done the conversion, so no one will be able to access your files.
3. Onlineconverter - .MP4 to .WAV
Onlineconverter offers free online conversion services for a variety of files and units. You can convert almost anything to whatever you want on this website.
Why recommend onlineconverter:
1. Onlineconverter is a completely free service, no charge needed.
2. It is an online service, so you are able to access this tool from a PC or mobile phone anytime and anywhere.
3. The website has been designed as clearer and intuitive, so you can easily convert it with several clicks.
4. You can convert your MP4 to audio formats, or convert it to a device like Android, iPhone, iPad, XBOX, etc.
4. Freeconvert- MP4 to WAV file
Freeconvert is definitely a great conversion tool that you would not say no to. Its powerful features to convert images, audio, and video makes it no doubt on the list.
Why recommend freeconvert:
1. No extra software is required to install. Everything you want to convert can be done on the website.
2. Your activity is secured by the HTTPs protocol.
3. It has the advanced settings for you to configure your output file settings, such as video codec, frame rate, add subtitles, etc.
4. The website writes detailed steps to use the tool, so you won't get lost wandering on the website.
5. Convertio - MP4 to WAV Online Converter
Convertio can convert documents, images, videos, audio files, ebooks, and archives, whatever is supported. For now, it has successfully processed more than 6 billion files, so it is just a piece of cake as MP4 to WAV converter.
1. It supports more than 300 formats.
2. Most conversion types support custom configurations, which means you can choose the output file settings as you want.
3. It processes the conversion very fast.
4. Convertio features an extension to save your time to open the website each time you need it.
Part 3. The Best MP4 Editor You May Need -ApowerEdit
Another trustworthy software to convert MP4to WAV is ApowerEdit. ApowerEdit is a great video editing tool, but you can also convert audio and video files to other formats if you like.
Why recommend ApowerEdit:
1. Easy and fast, these are the great qualities to see in ApowerEdit.
2. It is lightweight to download and install.
3. ApowerEdit has the free version for you to try so that you don't have to pay to enjoy the basic features.
4. ApowerEdit allows you to export your creation and share it on YouTube, Facebook, Twitter, etc.
Final Thoughts
Here we go. If you want to convert MP4 to WAV and know further about MP4 to WAV converters, then this article is the right one for you as it tells you how to convert MP4 to WAV with great details and introduces several free tools. HitPaw Video Converter is a great choice if you want a free tool to help you out.