How Do I Extract Audio from An Mp4 File (5 Best Methods)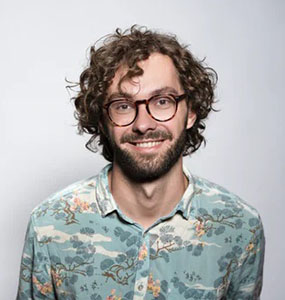 Joshua Hill
You must have come across movies that use soundtracks that you love so dearly. You get so obsessed with the sounds that you just want to have the soundtracks on your MP3 player. Apart from searching for the track on the internet to download it, you can simply extract audio from MP4 online or offline.
1. Can I Extract Audio From Mp4?
Yes, you can extract audio from MP4 as fast and as easily as possible. To be able to extract audio from MP4 you need to have the video, a capable video editor tool, and a guide on how to perform the extraction.
Today, there are lots of video editing tools that are compatible with Windows, Mac, Android, and iOS devices that can be used to extract audio from MP4 without transcoding. Apoweredit and Audacity are two major video editing tools you can use to extract audio from MP4 Mac and other platforms. We present details on how to use these great tools to get the soundtracks you love from MP4 files.
2. How to Extract Audio From Mp4 Free
Apoweredit is a premium video editor software tool powered by Apowersoft. It is built to be so user-friendly that people who are new to video editing can use Apoweredit without issues. Apoweredit uses a timeline-based interface to help organize your projects neatly. Apoweredit can be used to cut, trim, splice, and convert videos in multiple formats. Apoweredit comes in both free and paid versions. The free versions offer most video edition tools you may need including free audio extractor. The paid version comes with more pro-level functions and capacities. Apoweredit supports Windows, Mac, Linus, and Android platforms.
Detailed steps on how to use Apoweredit to extract audio from MP4:
Download and install the free version of Apoweredit on your PC.
Launch Apoweredit and add the target MP4 video by dragging it onto Apoweredit interface.
Right-click on the video file and choose the Add to Project option.

Right-click on the timeline and choose the Audio Detach from the options.

Note the sections of the video timeline that includes the desired video.
Make sure you delete the video timeline and trim audio such that only the desired sections of the timeline are captured.
Click Exports followed by Export Audio options.
Rename the audio file and select folder to save the file.
You may click the gear icon to set the bitrate, quality, and customize the audio format before extraction.
Click the Export button to initiate the final audio extraction step.
3. How to Extract Audio from Mp4 Online
Extracting audio from MP4 online is one of the easiest methods to use. There is no need to download video editing software. You can, therefore, save yourself time and file storage space. Apoweredit also offers an online audio extractor which is completely free and accessible anytime. This online platform also supports virtually all internet-enabled devices. You only need to trim the section of the video that contains the audio you desire and get the soundtrack from the video file. Powered supports multiple audio formats such as WAV, AAC, MP3, and lots more. This means the extracted audio will surely play on any media player you use.
Detailed steps on using Apoweredit online to extract audio from mp4 online:
Visit the website for Apoweredit free online video converter.
Click Select files to start and locate the target video file from your folder.
Note the timeframe of the soundtrack.
Click the Edit option and input the range of timeline that contains the soundtrack so the section can be trimmed.
Click OK to confirm the action.
Click the Format option to choose the desired audio file format.

Click the Convert menu and select the folder to save audio file so conversion begins.
Tip

NB: You need to download a launcher from the webpage if you are using the site for the first time. The webpage will guide the download. The launcher is only a small file that will help the online video converter run smoothly on your pc or other devices.
4. How to Use FFmpeg Extract Audio From Mp4
FFMpeg is another useful video tool that is capable of extracting audio from MP4. FFMpeg offers more formatting and conversion formats for multimedia files than most converters. However, its use requires a more technical approach.
Detailed steps for using FFMpeg to extract audio from Mp4:
Visit https://ffmpeg.zeranoe.com/builds/ to download FFMpeg. Be sure to select the Static version after indicating the particulars of your Windows pc.
After the download is complete, unzip the FFmpeg.zip file. After unzipping the file, you should see a folder tagged FFmpeg-20200713-a60b242-win64-static. Replace the name with FFMpeg.
Copy the FFMpeg file to your C drive where all computer programs run.
Extracting Audio from Mp4.
Copy target video into FFMpeg bin folder (C > FFMpeg > Bin). Ensure that the path is video.mp4.

Open the Windows Command Prompt

Type "cd\" and press enter
Type " cd FFmpeg" and press enter
Type " cd bin" and press enter
Type "ffmpeg.exe" and press enter.
You should receive confirmation that FFMpeg is ready to use.
Type "ffmpeg -i video.mp4 -f mp3 -ab 192000 -vn audio.mp3"

FFMpeg will begin the audio extraction.
5. How to Extract Audio From Mp4 Mac
Quicktime Player is pre-installed on most Mac computers. It is a versatile video player that can share video and separate audio from video in a few clicks.
Detailed steps on using Quicktime Player:
Open target video with Quicktime Player.

From the Menu bar, click File > Export As > Audio Only.

Choose a folder to store the output audio file in M4A format.
6. How to Extract Audio From Mp4 Audacity
Audacity is one of the most popular open-source audio recording and editing software. It is supported by Windows, Linux, and macOS. Audacity offers a range of tools that help to create high-quality audio files and extracts audio from video files too.
Detailed steps on how to extract video from MP4 Audacity
Tip

NB: Before you use Audacity, make sure you download the FFMpeg library on your PC.
Download and install Audacity. Since both Audacity and FFMpeg are both installed on your computer, you can proceed to export the file in an MP3 format.
Click File on Audacity and select Import to locate the target MP4 video.
Click on the video file and the Export Option.
Select the time frame for the audio to be extracted. You can preview the time frame to be sure it is accurate.
Choose the audio format you desire the audio file should take e.g WAV, MP3.
Select the location on your computer where the generated audio file should be saved. You can also rename the audio file, set bitrate, and quality.
Click on the Save menu to kick start the conversion process.
Conclusion
We have explored both online and offline methods of extracting audio from MP4. Powered seems to be the most versatile tool for audio file extraction. There's absolutely no reason not to enjoy all the soundtracks from your favourite movies.