The Copmplete Guide about Adobe Animate (Everything Here)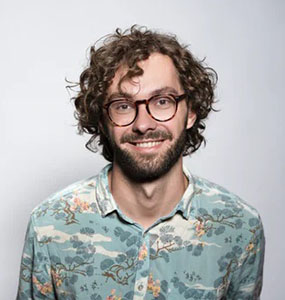 Joshua Hill
If you have created animations or played online games using Adobe Flash Player, Adobe Animate is an improvement over Flash Player. Adobe Animate offers more options for 2-D animations and helps remove the need to install plugins before being able to access Adobe media contents.
1. What is Adobe Animate?
Adobe Animate can be seen as an enhanced version of the Adobe Flash Player product. Adobe Animate gives 2D animations a boost by providing more tools and functionalities to adapt mobile phones and pcs to the 2D environment. Adobe Animate has is now supporting HTML5 canvas and WebGL.
2. What are the Main Features of Adobe Animation
Font
Adobe Animate offers lots of premium web fonts via its integrated Typekit. A single subscription plan gives users access to thousands of premium web fonts that support HTML5 canvas documents. Users can select different categories of web fonts based on the level of Creative Cloud plan they subscribe to.
Vector Brushes
If you have used Adobe Illustrator previously, you should know how helpful vector brushes can be when drawing or creating animations. In Adobe Animation, the vector brushes help create strokes easily even on touchpad devices. You can choose the preferred width for the pattern you wish to create.
Audio Sync
Until the advent of Adobe Animate, syncing audio in animations was quite time-consuming. The Adobe Animate timeline feature allows users to sync audio in animations faster. There are options for setting audio quality and loop settings to create the perfect audio for games and animations.
Adobe Animate Camera
Take advantage of Adobe Animate Camera to give your animations a near-life feel. You can use this tool to zoom, pan, and adjust camera settings to give the effects you need. For example, you can make a small burning piece of paper look like hell with Adobe Animate camera tool. Explore more effects as you discover more camera tools.
Export Format
Adobe Animate is adapted to web format to give easy access to end-users. You can easily export your project in formats that are easy for desktop and mobile users to view. There is no need to download any plugin before your projects can be viewed by your audience. HTML5 Canvas, WebGL, and 4K videos are some of the formats Adobe Animate supports.
3. What's the New Update of Adobe Animate CC 2020?
The Adobe Animate CC 2019 came with exciting feature but users needed more flexibility and functions. The new June 2020 release of Adobe Animate improves users options for better efficiency when creating Adobe Animations. There are at least 5 new features on the June 2020 release of Adobe Animate. They include:
Assets Panel
This panel manages, stores, and help you re-use assets as you work on projects. The Assets Panel makes already used assets easily available for subsequent use. Hence, once you export any file from the Context Menu in the Library panel, simply use the Hamburger Menu to import such files on the Assets Panel.
Hands-on Tutorial Creator
This is a great tool for making online tutorial videos. You can easily create demonstrations and simulations using the custom templates or other available tools that you prefer. Simply open a new panel from the Window. Open Extensions and click on the Hands-on Tutorial Creator menu to edit or create a fresh tutorial.
Selective Texture Publishing
Use Adobe Animate's improved Canvas tools to optimize output files for HTML5 or WebGL. Users can select options that allow complex vector shapes to be converted to bitmaps while simple shapes remain as vectors. The overall effects are improved imagery, lower output size, and better optimization of projects for pc or mobile devices.
Quick Social Share
This new feature allows you to post your projects on Twitter. Click the Share button, select Quick Social share, and choose Twitter. You can add a few texts to give a brief description of your animations. After the preview, share your tweet and the Adobe Media Encoder will effect your video post.
New user onboarding panel
Nothing calms the mind of new users like having an easy tutorial guide on how to use a new program. New users can select various topics from the basics to the pro level. The tutorials are well-structured. However, you can skip some of these tutorials and get what you need.
4. How to Get Adobe Animate CC
For the Free Trial version, Click Free Trial on Adobe Animate homepage. You will be prompted to download the Animate Setup file. Download and Run the file on your computer. Install Adobe Animate.
Click Buy to get the paid version of Adobe Animate from the product page. You will be directed to the billing page. After payment, you are issued a unique id and key to protect your account.
To learn how to use Adobe Animate or access the tutorials, click Learn & Support. Here you can access all of Adobe Animate's video tutorials. Choose your level of experience (Beginner or Expert) to get started on the right spot.
Alternatively, you can learn all you need to know about Adobe Flash Animation by watching YouTube videos or getting ebook guides on Adobe Animate tutorial. Some blogs offer textual material along with tutorial videos to help you learn how to use the new Adobe Animate.
If after going through tutorial videos you still have some challenges, Adobe Animate has a Community Forum that can help you. Simply post your questions on the forum and other expert users will give replies to your questions accordingly.
5. Faqs about Adobe Animation
Q1. Is Adobe Animate free?
There is a 30-day free trial period for new users to try out all the premium features of Adobe Animate. Once the trial period elapses, you will be required to choose a pricing plan. Hence, Adobe Animate is only free for a limited period (30 days). You must pay to continue to use Adobe animate after the trial period.
Q2. Is Adobe Animate easy to use?
This depends on how familiar you are with Adobe Flash Player. Most of the basic tools on the old Adobe Flash Player are retained in Adobe Animate. However, you may need to read online tutorials or download YouTube videos to learn how to use some of the new features.
Q3. Is Adobe animate better than flash?
Yes, of course. Adobe Animate allows you to add more special effects to your 2D animations and games. There is no need for people to download annoying plugins before accessing your media projects. Think of all the very important new features that come with Adobe Animate. Adobe Animate beats Flash Player by far.
Conclusion
Considering the complaints many people who used Adobe Flash Player lodged, Adobe Animate free emerged as the solution to multiple problems. Now there is greater flexibility in the use of brushes for drawing. Both mobile and pc users can now access content faster without the need to download plugins.
New users can also take advantage of the learning opportunities provided on the Adobe Animate tutorials to hone their skills.